ASEAN

Defence Ministers' Meeting -Plus Experts' Working Group

Under the umbrella of the ASEAN Defence Ministers' Meeting Plus(ADMM-Plus), there are seven Experts' Working Groups (EWGs); Counter Terrorism, Humanitarian Assistance and Disaster Relief (HA/DR), Maritime Security, Military Medicine, PKO, Humanitarian Mine Action and Cyber Security.

From 2011 to 2013, JMOD co-chaired with Singapore the EWG on Military Medicine, and from 2014 to 2016 co-chaired with Lao P.D.R. the EWG on HA/DR.
ADMM

-Plus Experts' Working Group on Peacekeeping Operations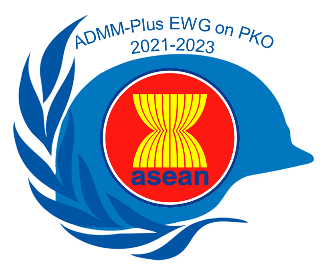 From this year to 2024, JMOD has assumed the role of co-chair of the 4th cycle of PKO EWG with Vietnam.
Japan has advanced tailored and practical cooperation with ASEAN member states under the "Vientiane Vision 2.0." Furthermore, Japan and Vietnam share the view that under the "Japan-Vietnam Defense Cooperation at the New Level," they will contribute more proactively to the peace and stability of the region as well as the international community in various fields, including peacekeeping operations and multilateral cooperation.
JMOD will continue its active contribution, such as by enhancing ASEAN member states' PKO capabilities through its strong initiatives as co-chair of the PKO EWG.