SPECIAL FEATURE
Malabar 2020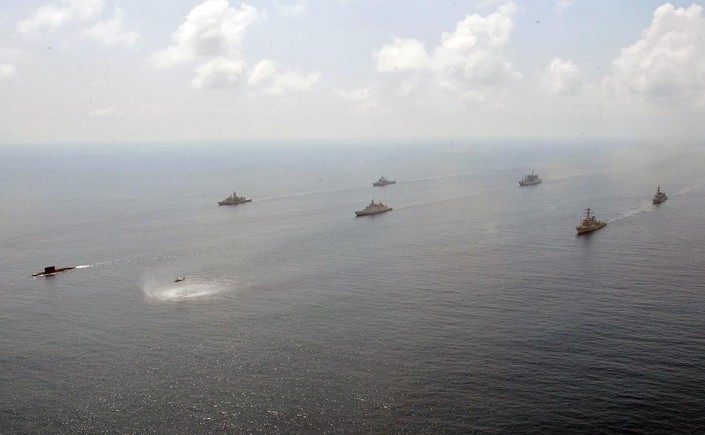 From November 3rd to 6th and 17th to 20th, the Japan Maritime Self-Defense Force (JMSDF) conducted the Japan-U.S.-India-Australia multilateral exercise "Malabar 2020" for two phases. The 1st phase of this exercise was held in the Bay of Bengal, and the 2nd phase in the Northern Arabian Sea. This year marked the ninth iteration for the JMSDF to participate in "Malabar" since 2007.
JS Onami from the JMSDF, USS John S. McCain from the U.S. Navy, INS Ranvijay, INS Shivalik, INS Shakti, INS Sindhuraj from the Indian Navy, and HMAS Ballarat from the Royal Australian Navy participated in the 1st phase. In the 2nd phase, USS Nimiz, USS Princeton, USS Sterett, INS Vikramaditya, INS Kolkata, INS Chennai, INS Talwar, INS Khanderi, INS Deepak, and HMAS Ballarat participated, whereas JS Murasame from the JMSDF joined on the 17th in the exercise schedule. It was the first opportunity to conduct the quadrilateral "Malabar" including Australia.
The JMSDF conducted anti-submarine and anti-aircraft warfare operations, anti-water and anti-aircraft weapon firing exercises, and replenish exercises and so on in the 1st phase, and tactical training and so on in the 2nd phase.
This exercise has contributed to enhancing tactical skills of the JMSDF and cooperation with the Navies. The Ministry of Defense (MOD)/Japan Self-Defense Forces (JSDF), for the purpose of maintaining and strengthening a "Free and Open Indo-Pacific," place considerable emphasis on the close cooperation among us, which all share universal values such as democracy and the rule of law.
F-4EJ PhantomII Retires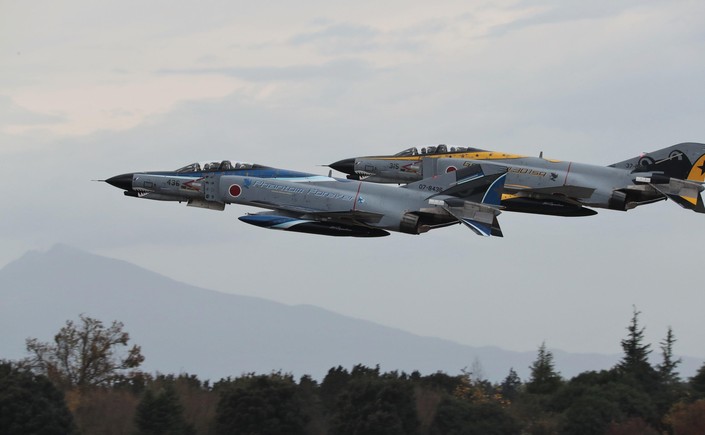 On November 11th, a flight training was held publicly at Hyakuri Air Base by the Japan Air Self-Defense Force (JASDF) 301st squadron to commemorate the retirement of the F-4EJ Phantom II. The F-4EJ Phantom II is scheduled to meet its retirement within the Japan's Fiscal 2020.
The F-4EJ is a converted interceptor fighter based on the F-4E used by the U.S. Air Force during the Vietnam War. It was introduced in the 1970s and has protected the airspace of Japan for almost half a century.
The production of the F-4EJ ended in the Japan's Fiscal Year of 1981, until then, a total of 140 F-4EJs have been deployed. To this day, various improvements have been made to improve the aircraft's capabilities, specifically in the following four areas: modernization of the radar and Fire Control System; improvements in navigation and communication capabilities; increase in the types and modernization of missiles that the fighter can carry; and enhancement of bombing capabilities.
However, due to its age, the F-4EJ is scheduled to be decommissioned from fighter squadrons in this December. As its successor, the deployment of the state-of-the-art stealth fighter F-35A is currently underway.