(2) Major Exercises with Partner Nations in the Indo-Pacific
Peaceful, stable development of the Indo-pacific region is critical to the world's stability and prosperity. In line with the vision of "Free and Open Indo-Pacific," SDF has been active in conducting bilateral as well as multilateral training and exercises with the militaries of the Indo-Pacific nations such as Southeast Asia, South Asia and the Pacific islands. In planning and executing these activities, SDF seek collaboration with the United States, Australia, India, as well as European nations such as the United Kingdom and France as well as the European Union (EU).
Unilateral attempts at altering the status quo continue in the South China Sea. In 2017, MSDF commenced "Indo-Pacific Deployment (IPD)" in view of maintaining and enhancing free and inclusive maritime order. IPD is an annual, multi-month MSDF deployment in the Indo-Pacific region. IPD typically features an Izumo-class DDH (helicopter destroyer) and another surface combatant(s) as well as a submarine. During IPD, MSDF's deployed units engage in training & exercise events with the navies of Southeast Asian countries as well as Australia and India. They also visit major ports throughout the region.
In the Pacific islands, SDF has conducted HA/DR (humanitarian assistance/disaster relief) training with the United States and partner nations. In addition, SDF's ships and aircraft have been making visits in the region.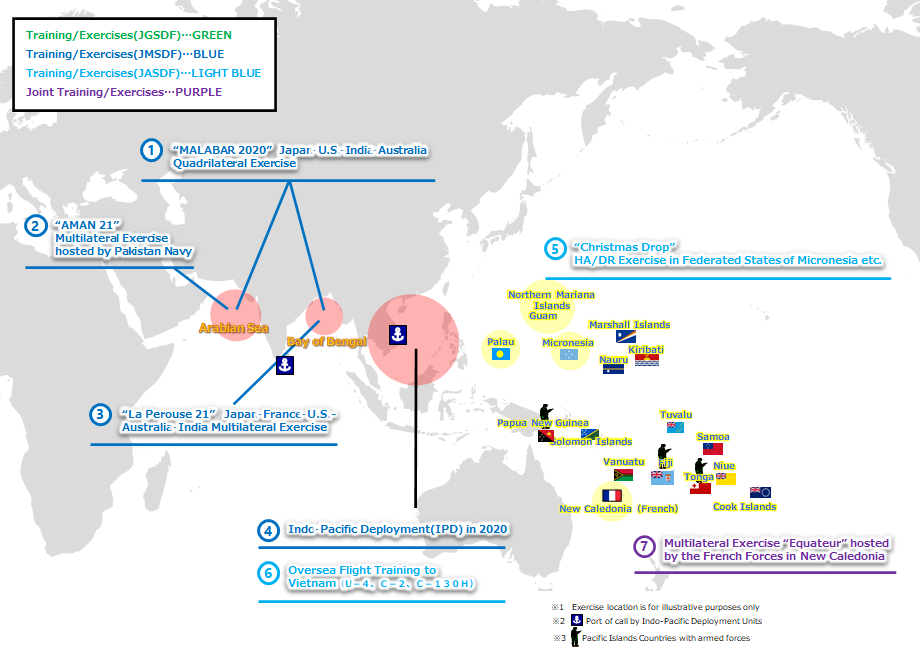 1. "MALABAR 2020" Japan-U.S.-India-Australia Quadrilateral Exercise
Nov.2020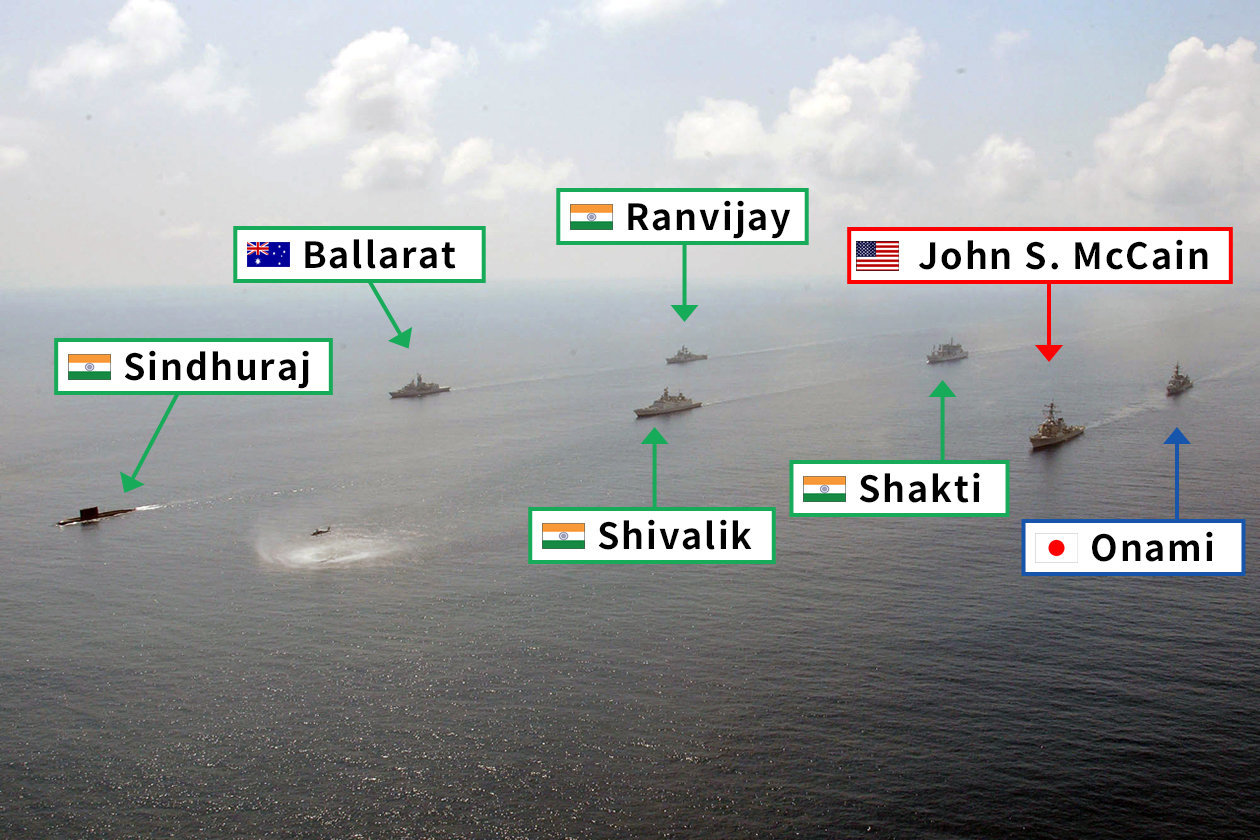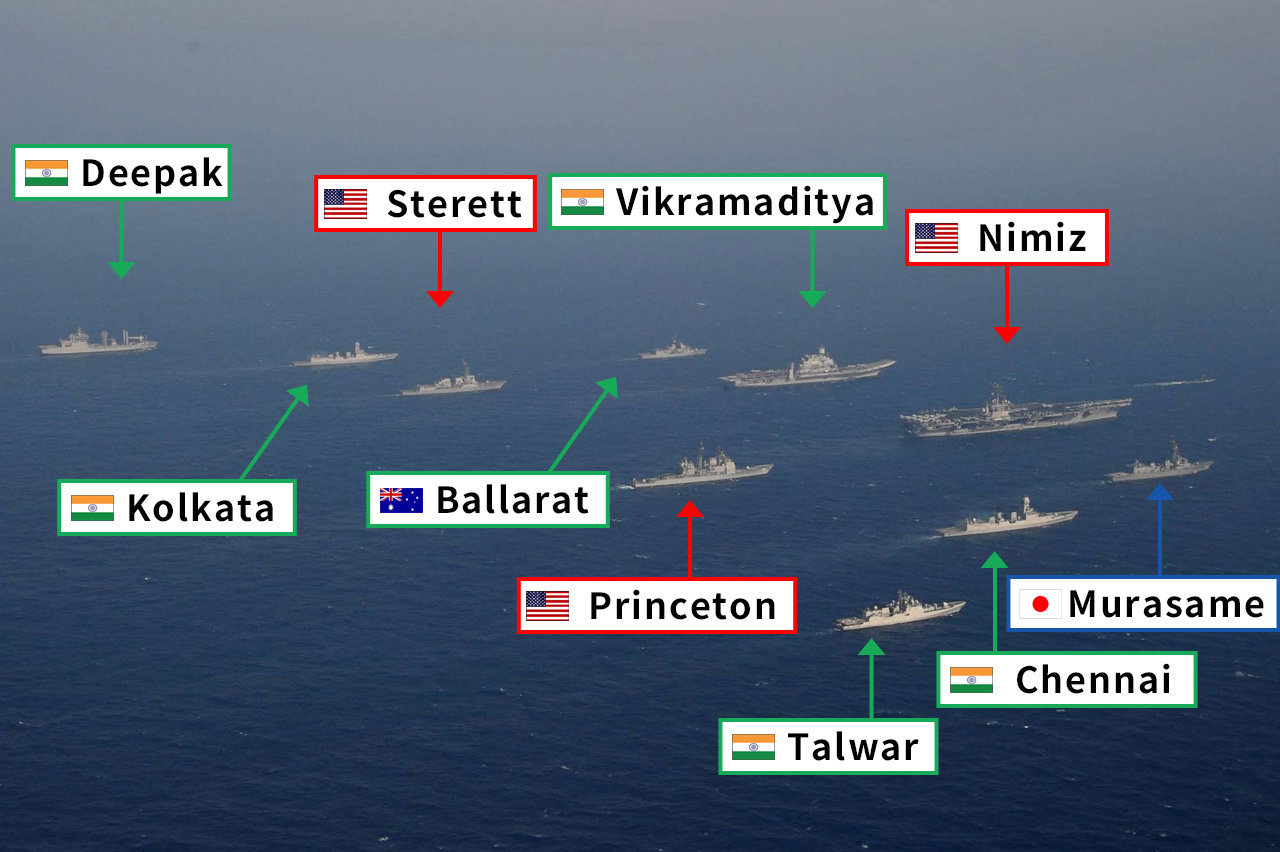 Australia in "Malabar" : first time in 13 years
Crystalizes shared vision of "Free & Open Indo Pacific"
2. "AMAN 21" Multilateral Exercise hosted by Pakistan Navy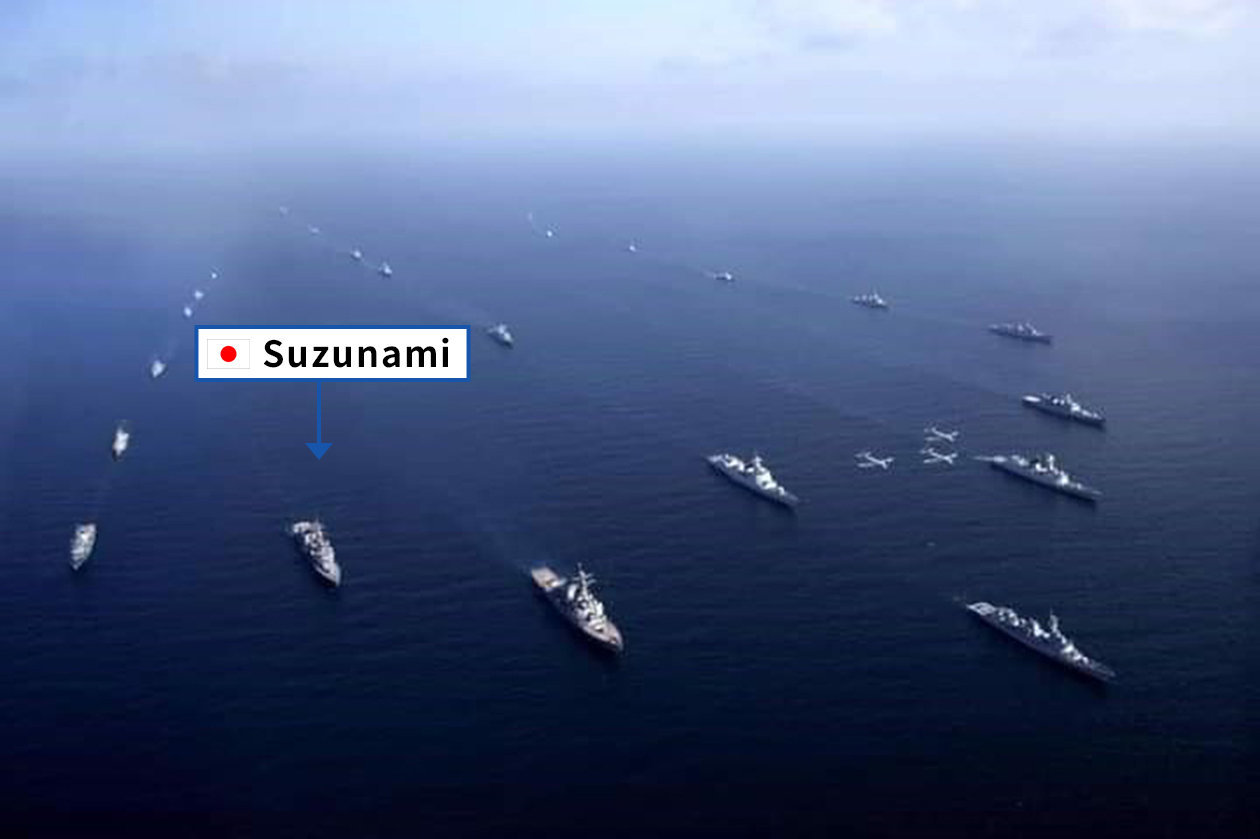 U.S., U.K., Indonesia, Philippines, China, Russia, etc.
Photo exercise, tactical maneuver training
3. "La Perouse 21" Japan-France-U.S.-Australia-India Multilateral Exercise
Conduct anti-air, anti-sea and replenishment exercises with French, U.S., Australian and Indian Naval Ships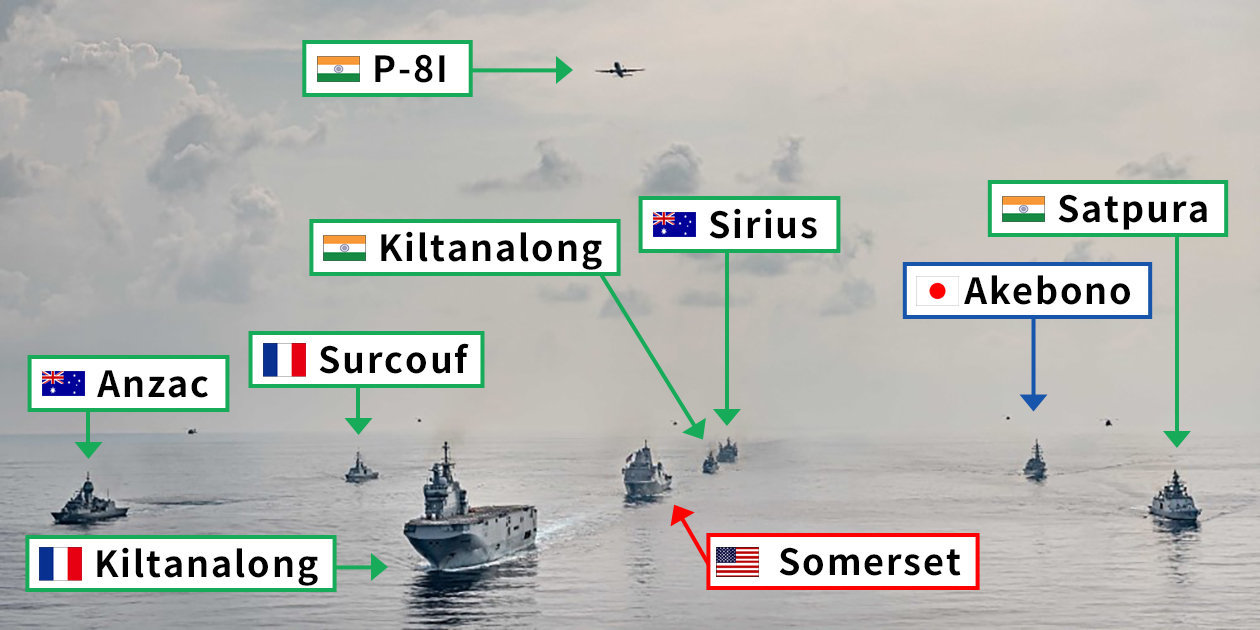 4. Indo-Pacific Deployment(IPD)" in 2020
Maintain free and open maritime order
Naval exercises with regional partners of Southeast Asia
Port calls
Date: September.7 - October.17, 2020

Units:

DDH Kaga

DD Ikazuchi

SS Syoryu
(1) Japan-Australia Bilateral Exercise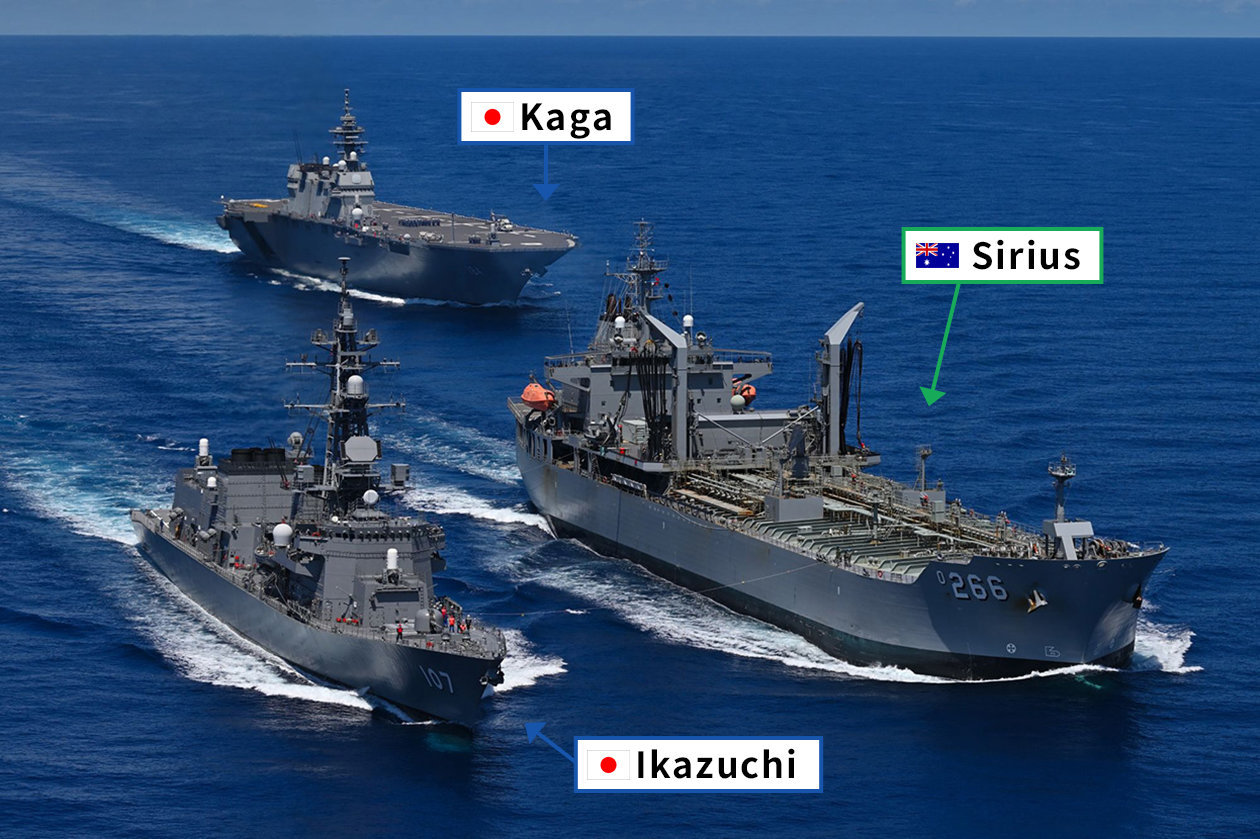 (2) "JA-LAN EX" Japan-Sri Lanka Bilateral Exercise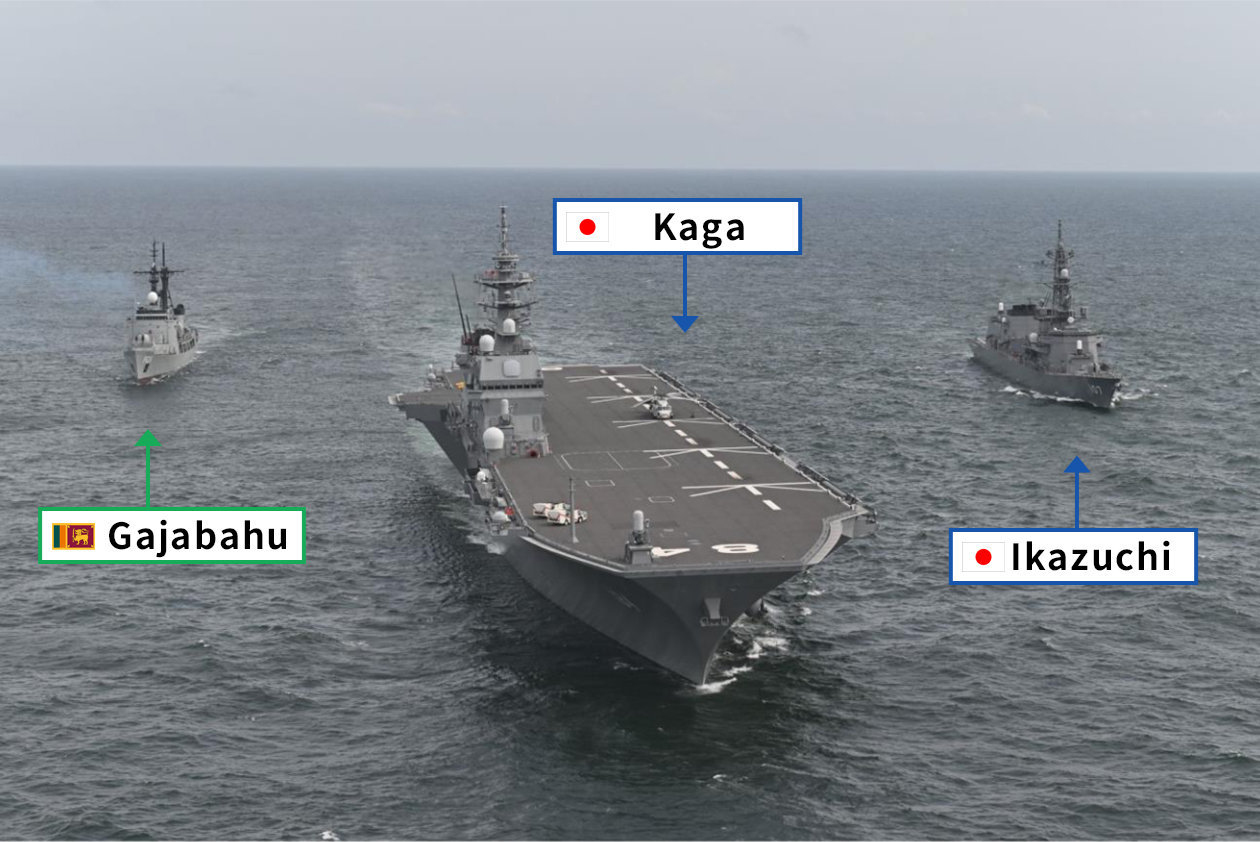 (3) "JIMEX" Japan-India Maritime Exercise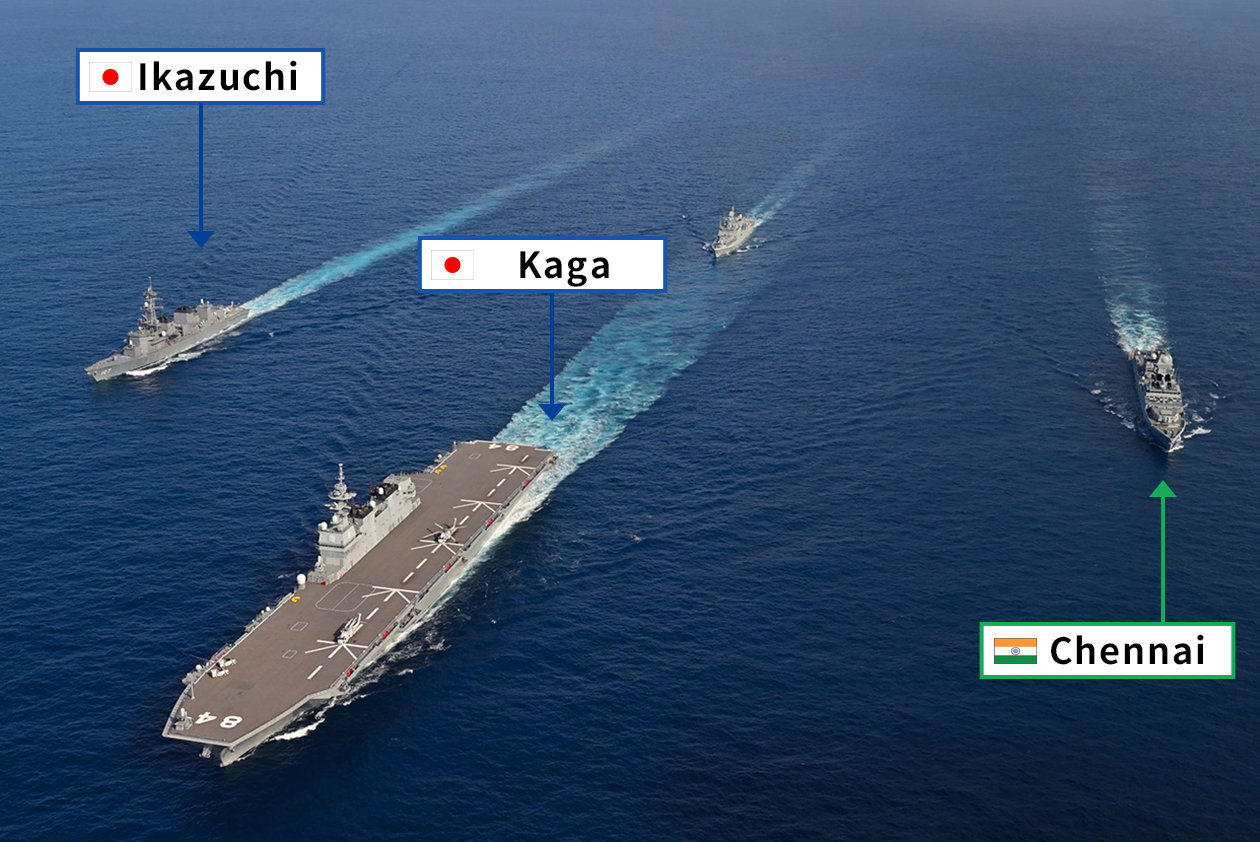 (4) Japan-Indonesia Goodwill Training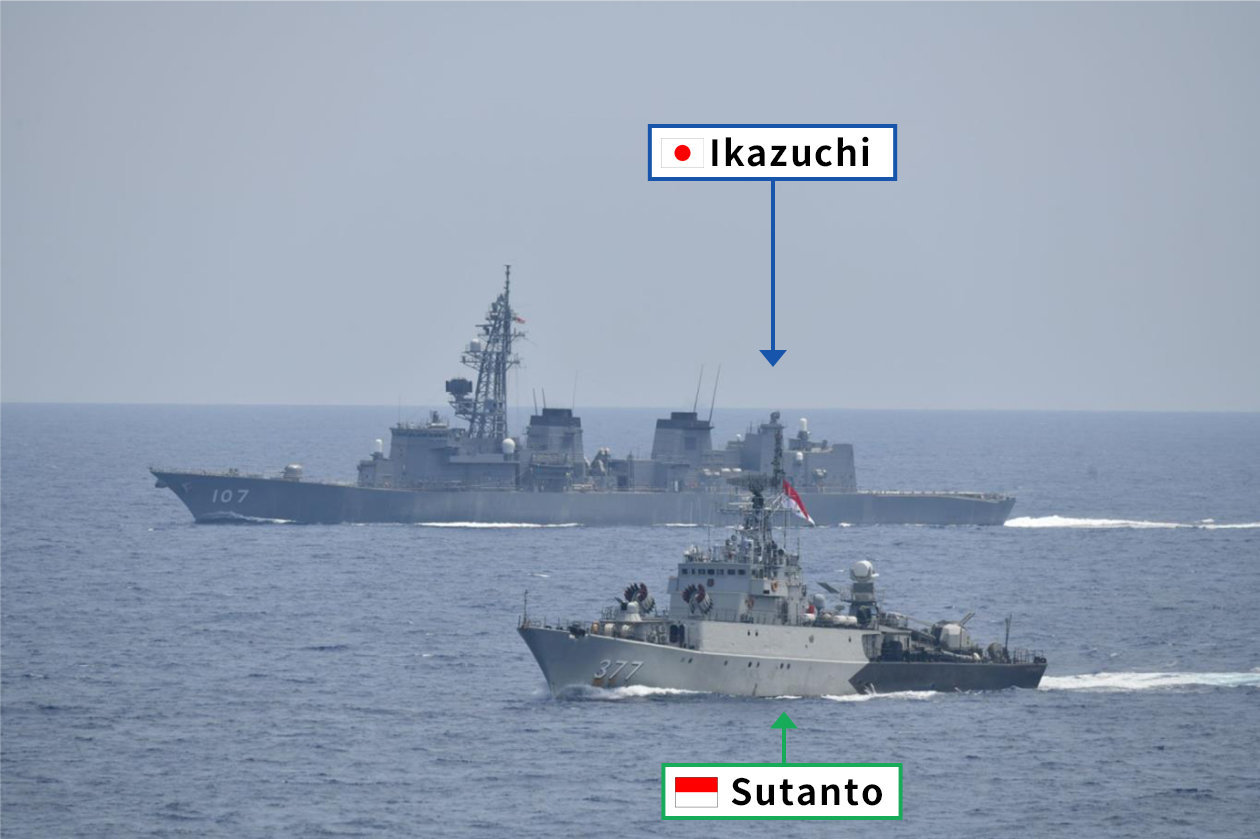 (5) Anti-submarine Exercise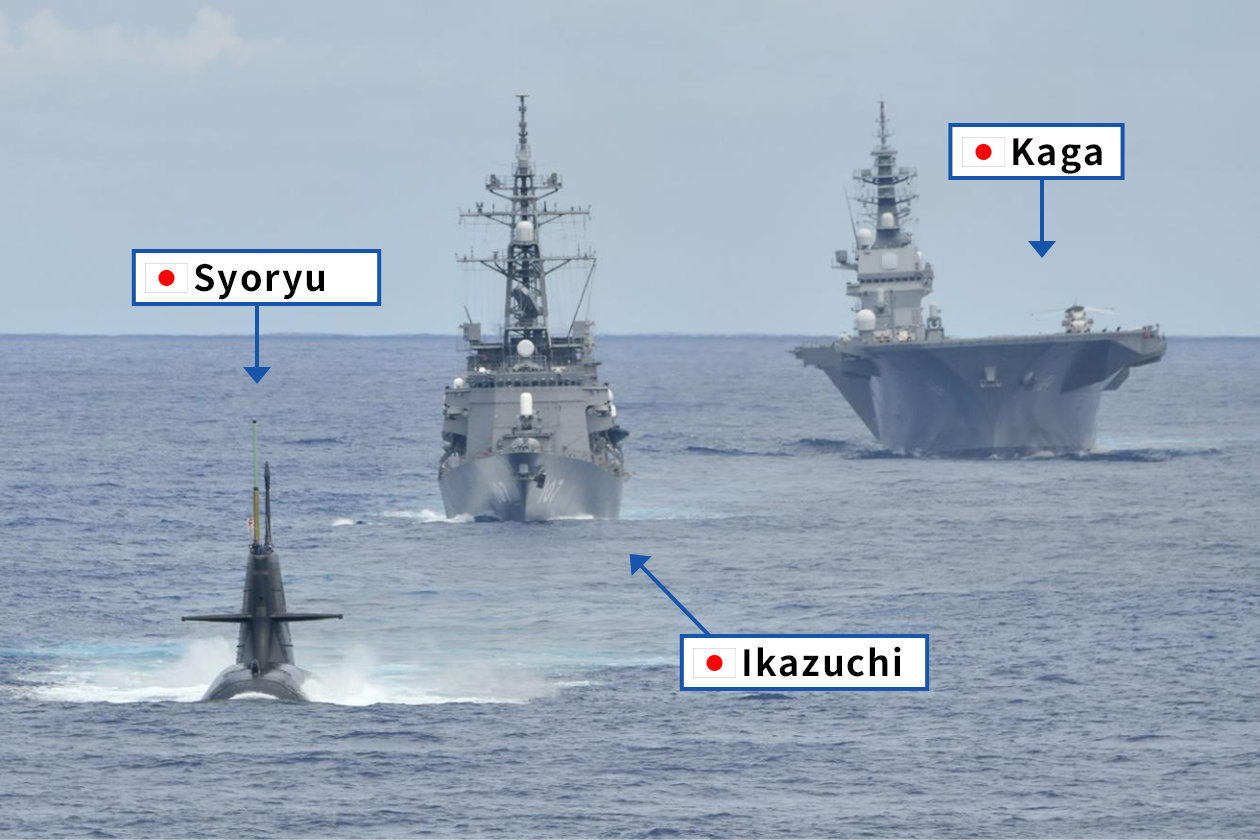 (6) Japan-U.S. Bilateral Exercise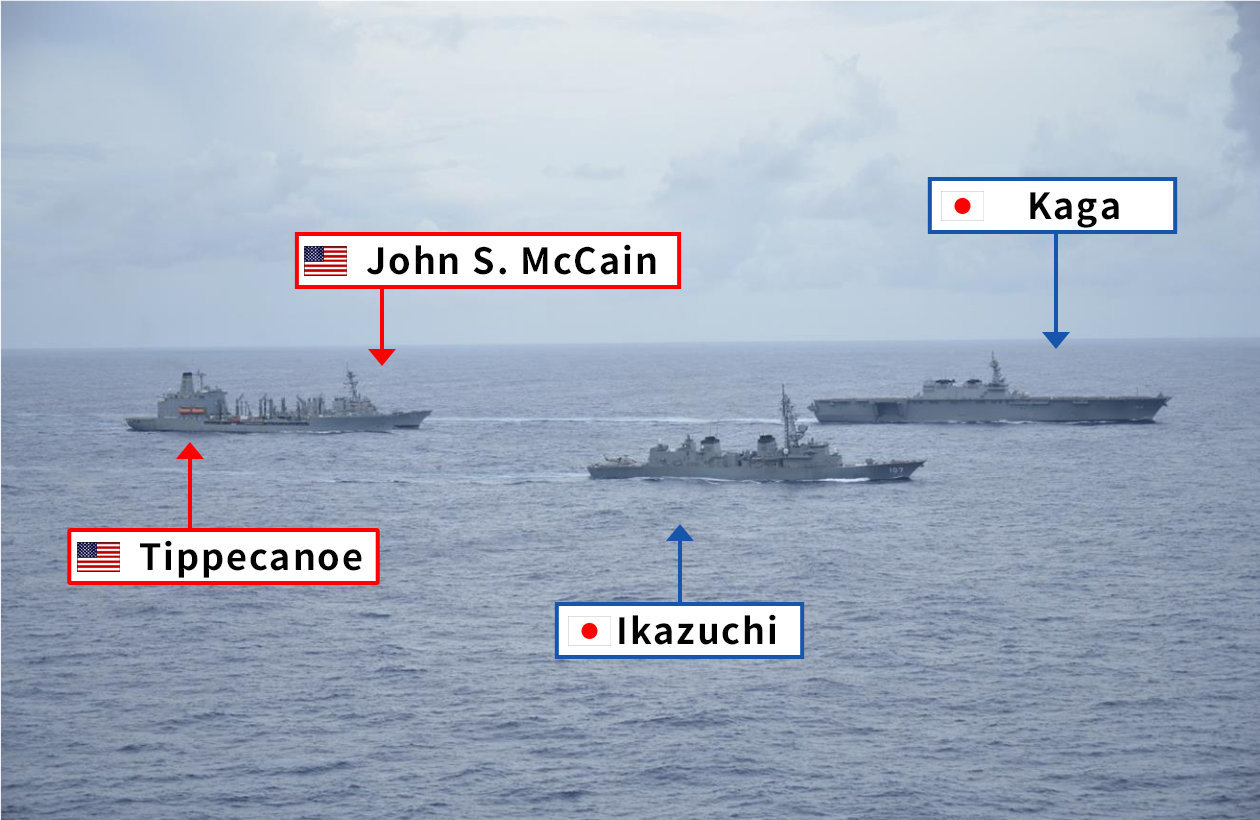 5. "Christmas Drop" HA/DR Exercise in Federated States of Micronesia etc.
Drop relief goods from transport aircraft to the Federated States of Micronesia, the Republic of Palau and the Northern Mariana Islands
Dec. 2020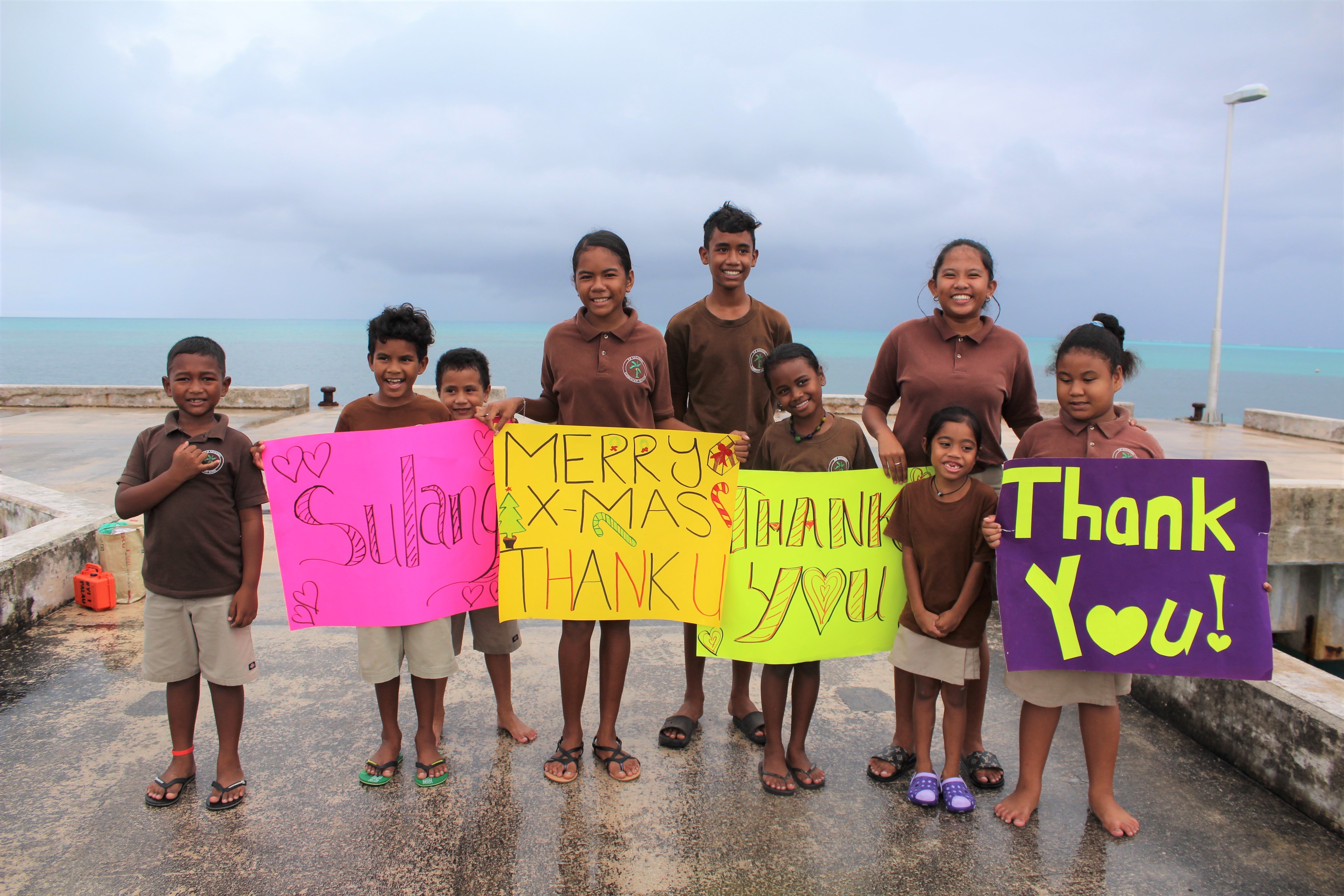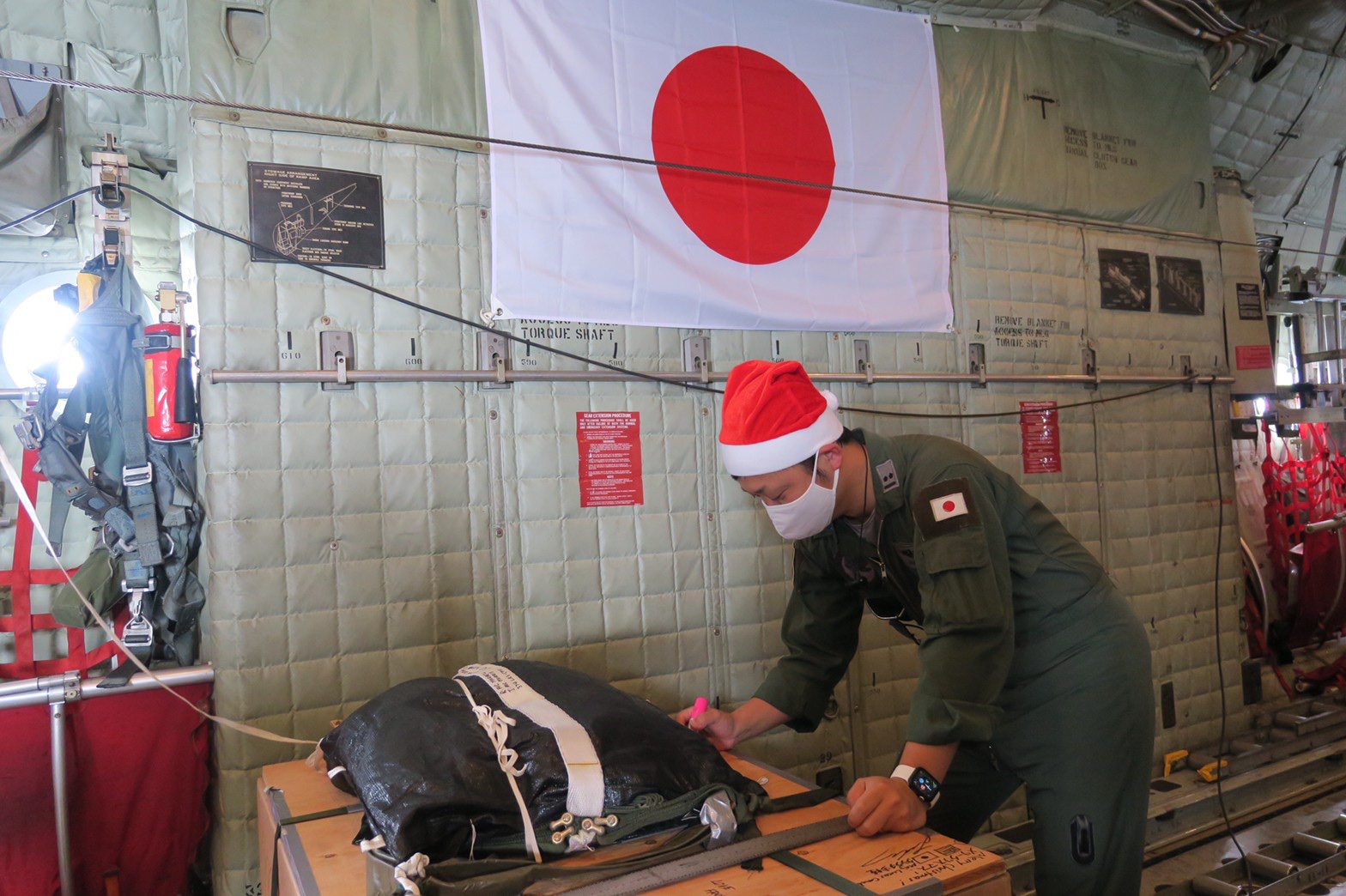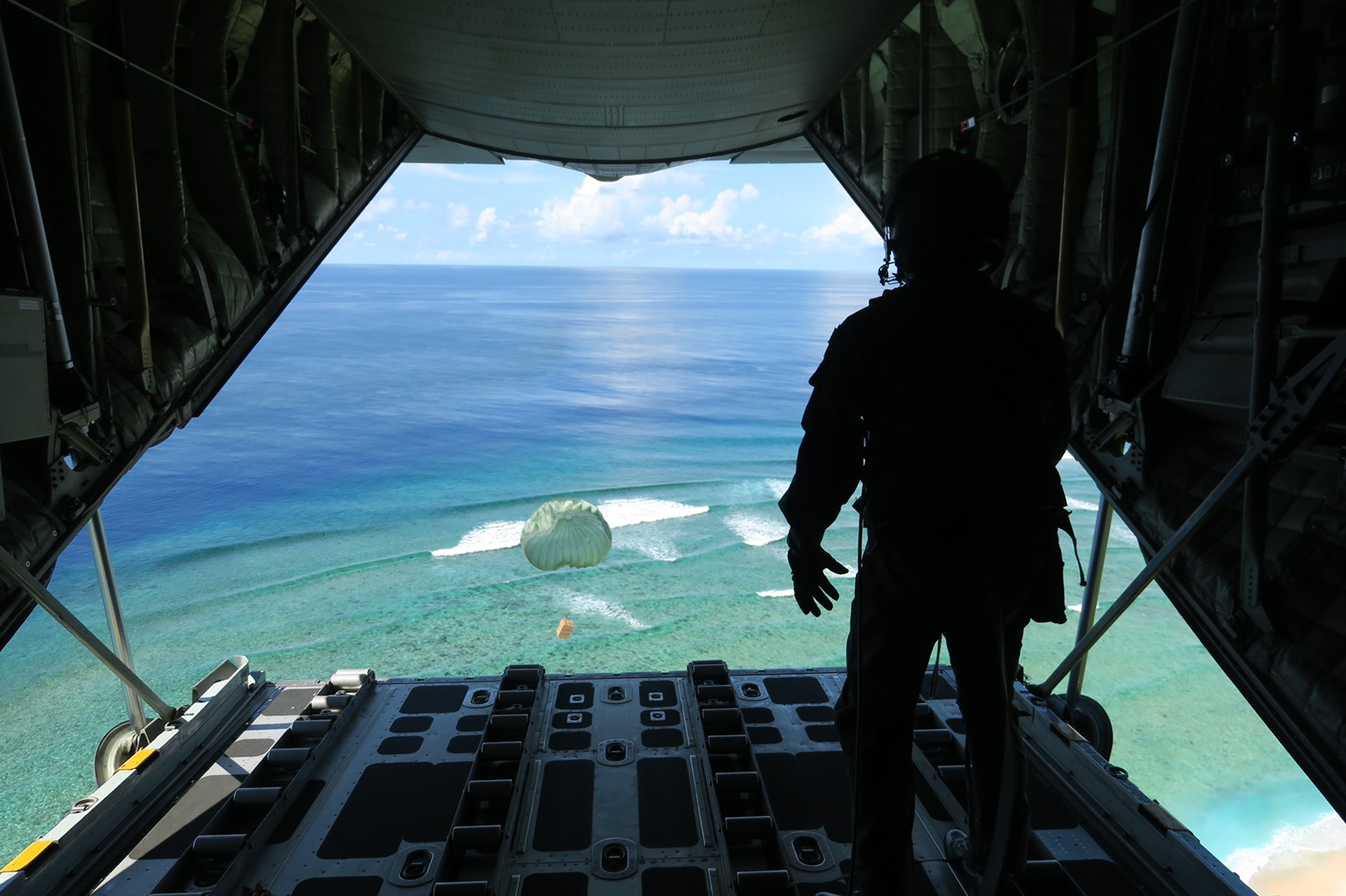 6. Oversea Flight Training to Vietnam (U-4, C-2, C-130H)
Assess air routes and regional characteristics of Asia and improve overseas mission capabilities, including for those who operate cargo aircraft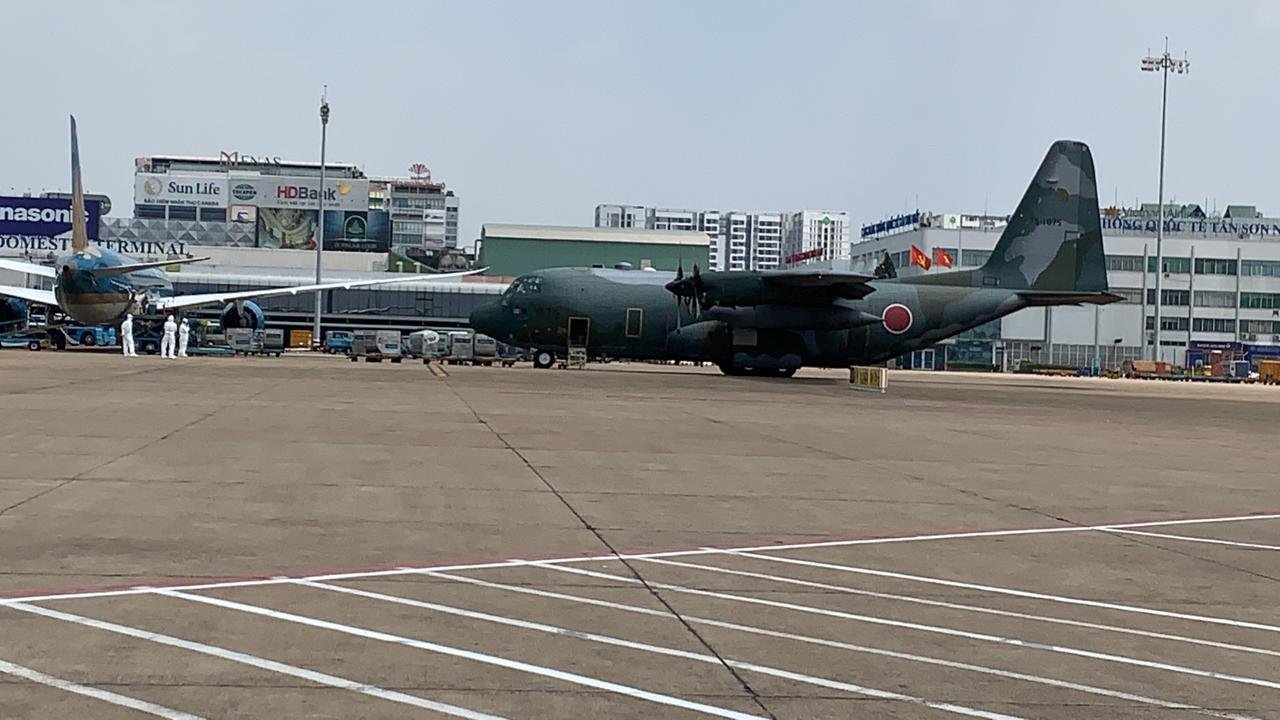 7. The multilateral exercise "Equateur" hosted by the French Forces in New Caledonia
JSDF has been participating in the multilateral exercise "Equateur" hosted by the French Forces in New Caledonia since 2015
Sep. 10, 2019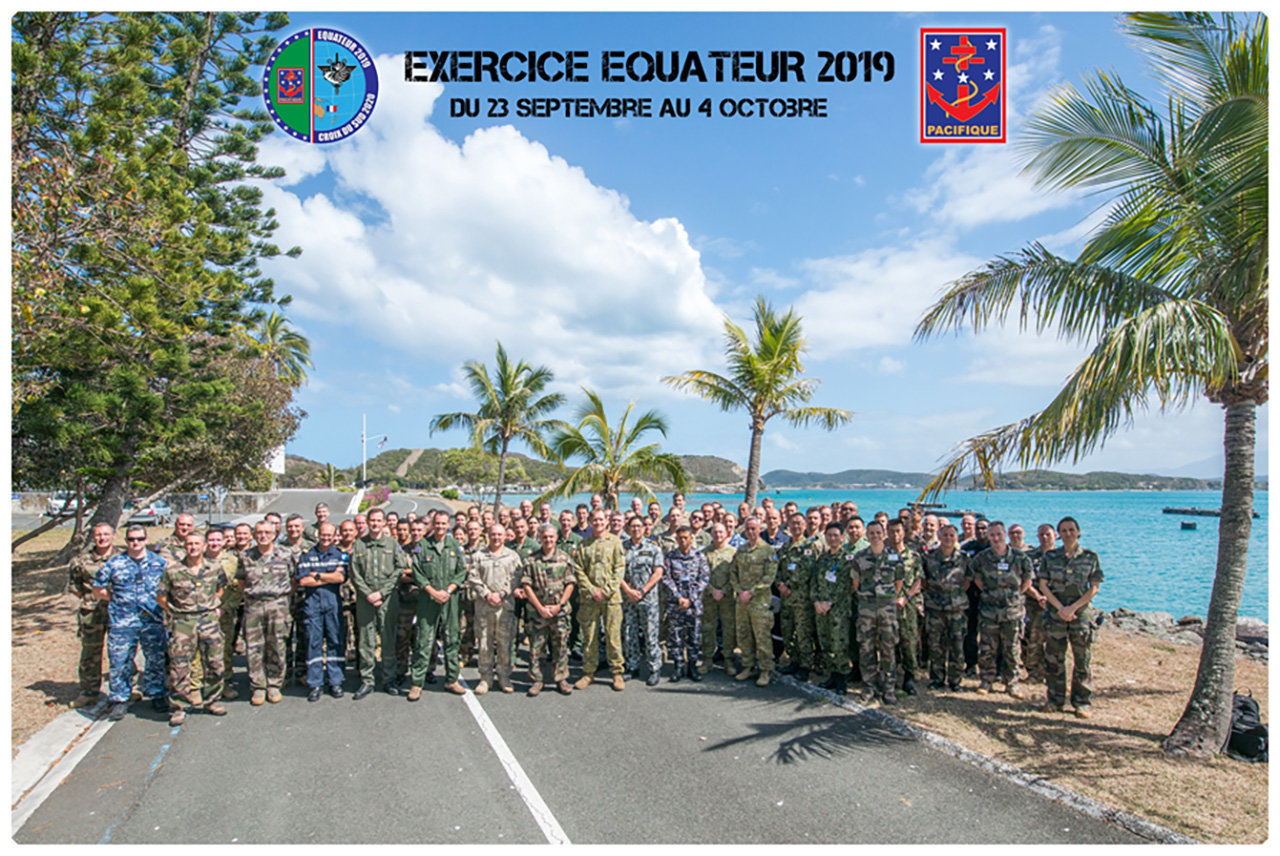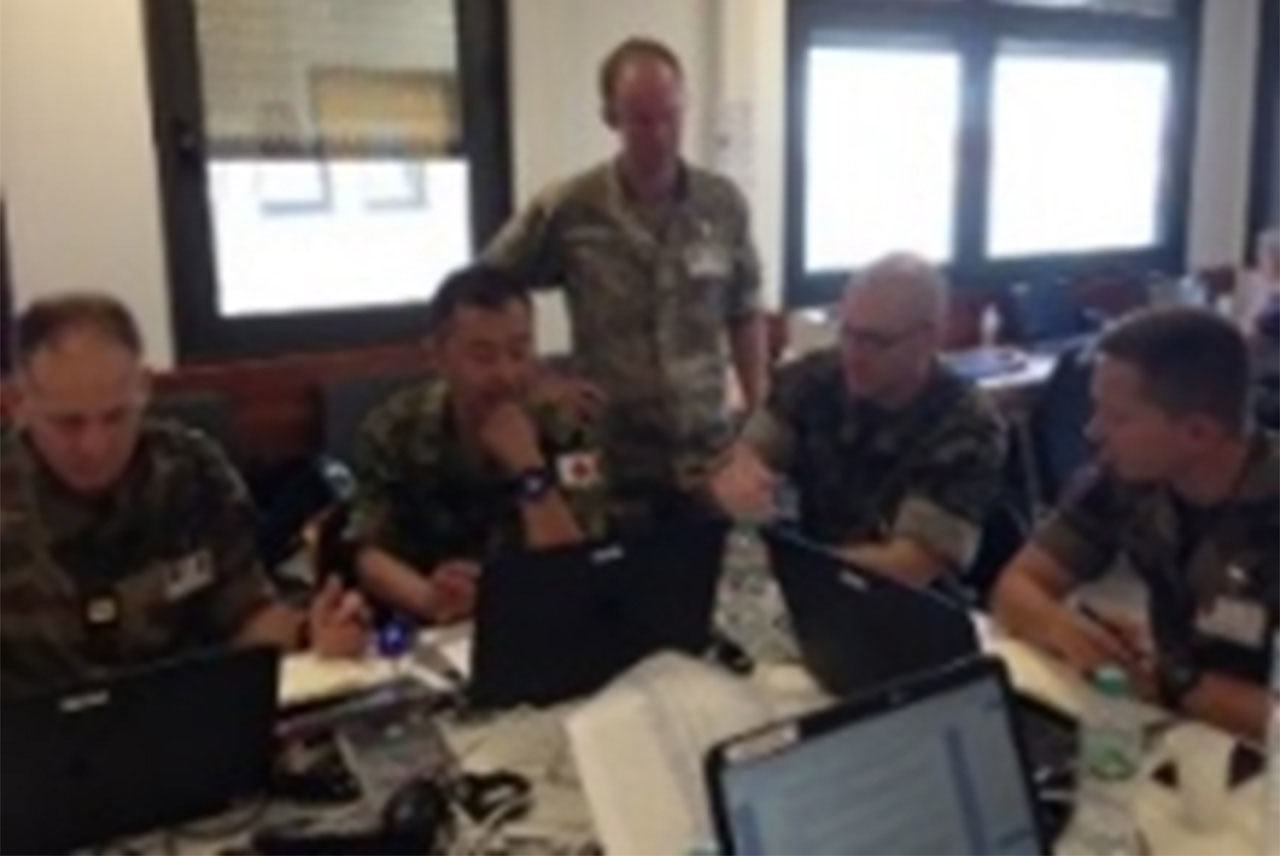 French Armed Forces stationed in New Caledonia