On September 5th, CSG21's HNLMS_Evertsen reached Yokosuka. The visit of Royal Netherlands Navy's ship is for the first time in about 20 years.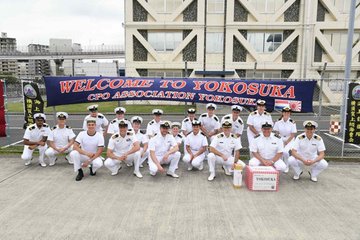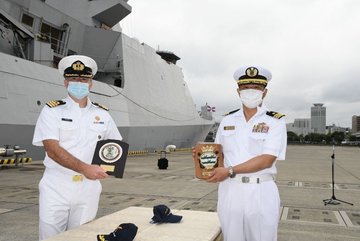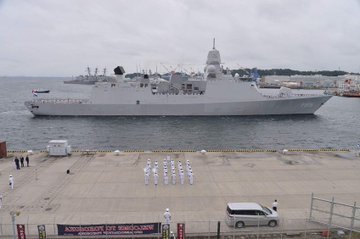 DM Kishi, GEN Yamazaki and ADM Yamamura visited HNLMS Evertsen
and welcomed Evertsen's port call to
. Prior to the visit, DM Kishi had a chance to talk with
Ambassador of the Netherlands and the commanding officer of Evertsen and they confirmed to further strengthen
defense cooperation.