Defense Minister Kishi and General Izutsu,Chief of Staff,JASDF welcomed Rt Hon Wallace, UK Defence Secretary, who arrived in Japan today at Ministery of Defense. Secretary Wallace will head for JASDF base with Gen Izutsu.
 Defense Minister Kishi met with Secretary Wallace before the Defense Ministerial Meeting on July 20, and welcomed the UK defence secretary's visit for the first time in five years. The two Ministers exchanged views on the regional issues in the Indo-Pacific and agreed to further reinforce Japan-UK coordination.



 On July 20, parliamentary Vice-Minister of Defense Matsukawa invited Secretary Wallace to the memorial ship Mikasa. Mikasa was constructed in the UK in 1902 and led us to victory in the Battle of Tsushima. The two countries will work to further enhance JP-UK defense cooperation.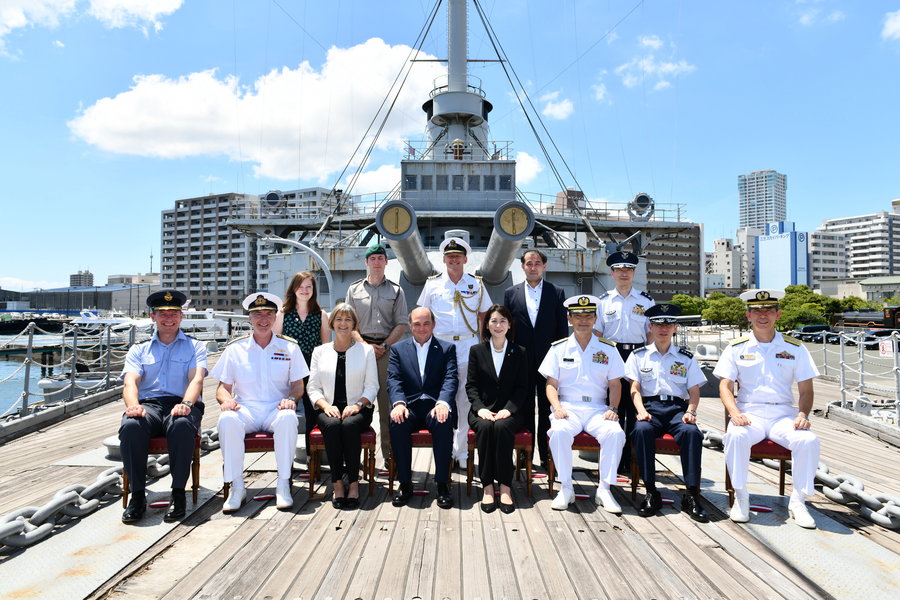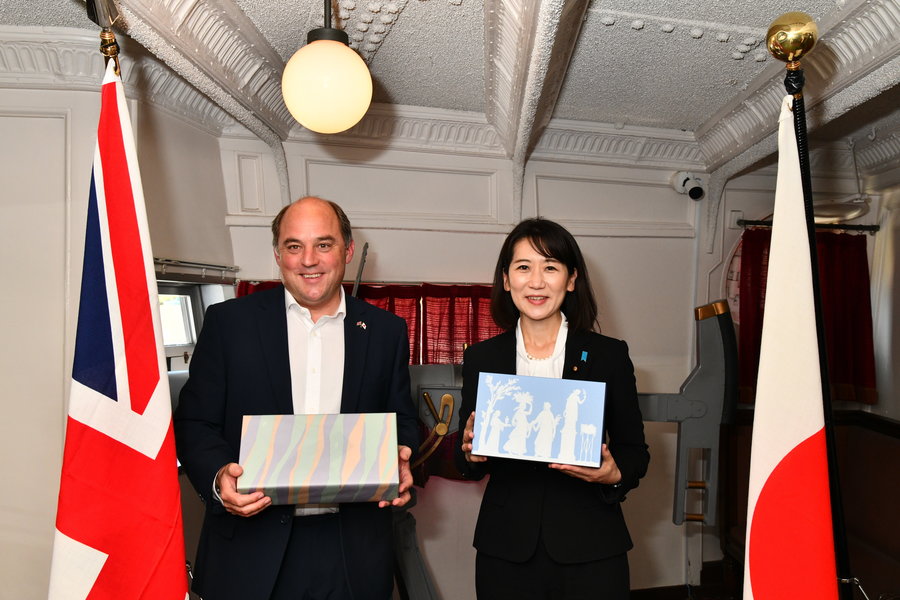 Secretary Wallace visited Ministry of Defense.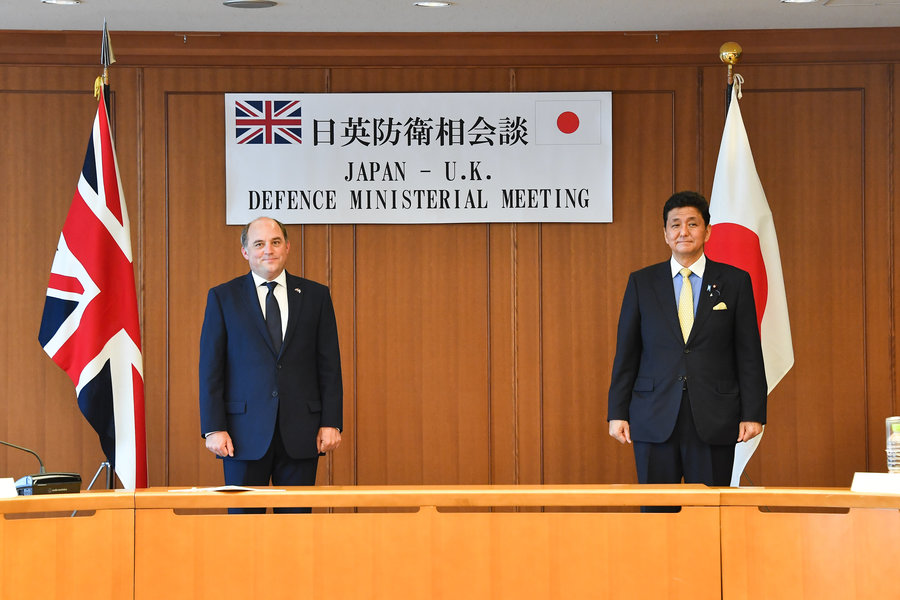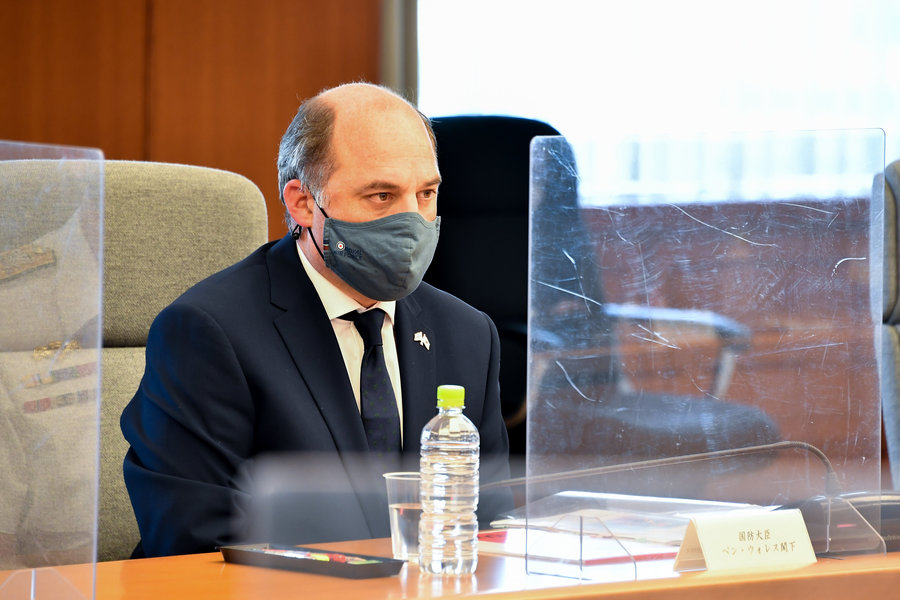 The Defense Ministerial Meeting, Minister Kishi and Secretary Wallace conducted a Joint Press Conference.
We once again expressed their will to strongly oppose unilateral attempts to change the status quo by force or coercion in the East and South China Seas, and on the importance of a free and open maritime order based on the rule of law.
The two Ministers confirmed that,
HMSQNLZ
would berth at the U.S. naval base in Yokosuka and the other escort ships would dispersedly berth at JMSDF Yokosuka/Maizuru/Kure, U.S. naval base Sasebo and the White Beach area, when the
CSG21
visits Japan.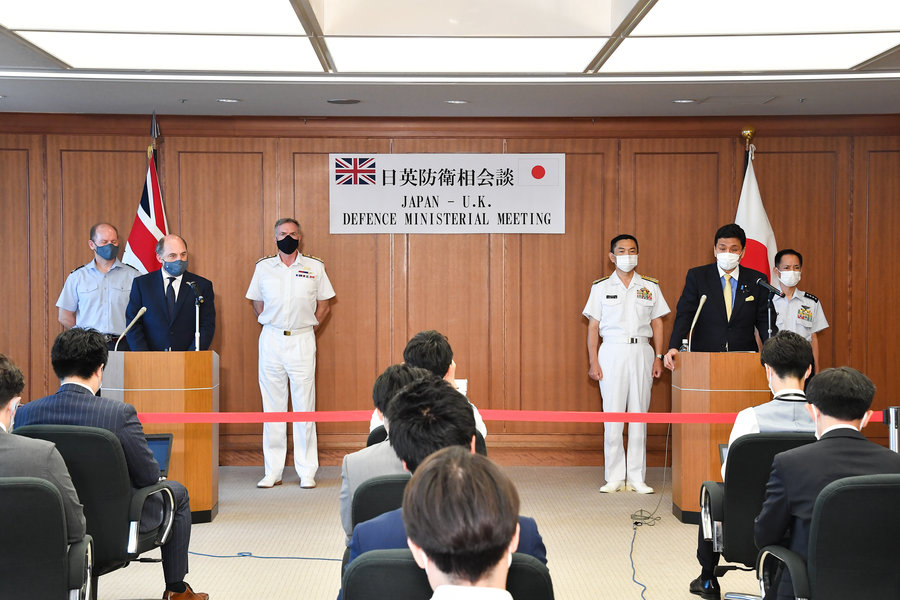 On July 20, Mr.SUGA Yoshihide, Prime Minister of Japan, received a courtesy call from the UK Defence Secretary Wallace.

Prime Minister Suga stated that Japan intends to continue working closely with the UK so that the series of planned activities including the visit of CSG21 to Japan would contribute to realizing a

FOIP

and to the peace and stability of the region and the international community.