From February 15 to 16, State Minister of Defense Harada Kenji traveled to Munich to attend the 55th Munich Security Conference. The summary is as follows.

1. The 55th Munich Security Conference was attended by dozens of foreign and defense ministers and heads of more than 10 international organizations, including dignitaries from the United States (Acting Secretary of Defense Patrick Shanahan), the United Kingdom (Secretary of State for Defence Gavin Williamson), Germany (Chancellor Angela Merkel and Minister of Defense Ursula von der Leyen), France (Minister of the Armed Forces Florence Parly), Russia (Minister of Foreign Affairs Sergey Lavrov), and NATO (Secretary General Jens Stoltenberg). The attendees discussed a variety of security issues concerning Europe, including those of NATO and the EU, in light of the increasingly complex security environment.

2. State Minister Harada also participated in a breakfast hosted by former U.S. Secretary of Defense William Cohen to discuss the challenges facing NATO, and also attended a side event hosted by the Japan Institute of International Affairs on the theme of "Indo-Pacific and Europe."
3. In addition, he held bilateral meetings with the Ministers of Defense of Lithuania, Greece, and Sweden, and the Parliamentary State Secretary of Germany. In these meetings, State Minister Harada discussed the future direction of defense exchanges with each country and cooperation through NATO. In addition, he had an informal talks with officials of the United States and NATO, as well as with the defense ministers of Canada and the Netherland.
(Bilateral talks)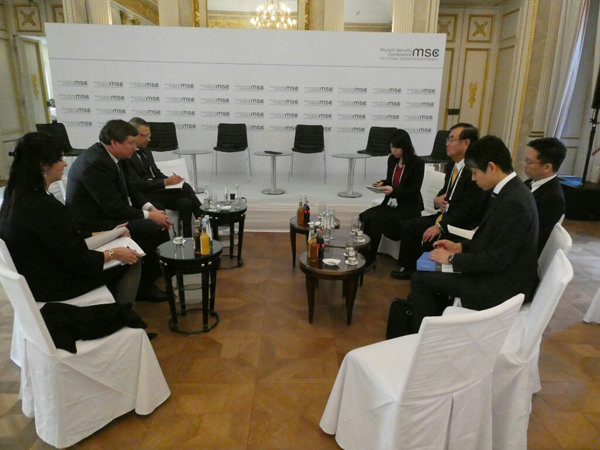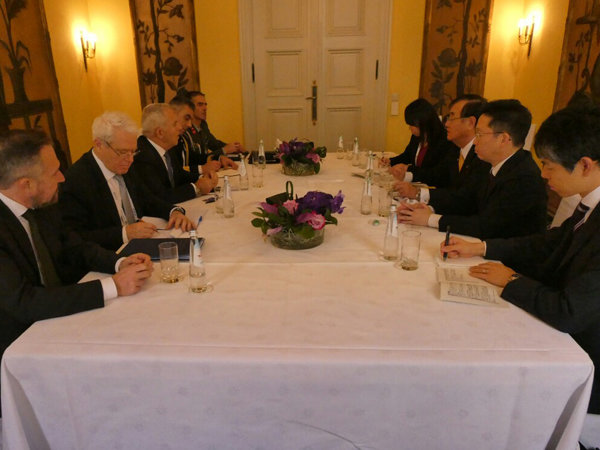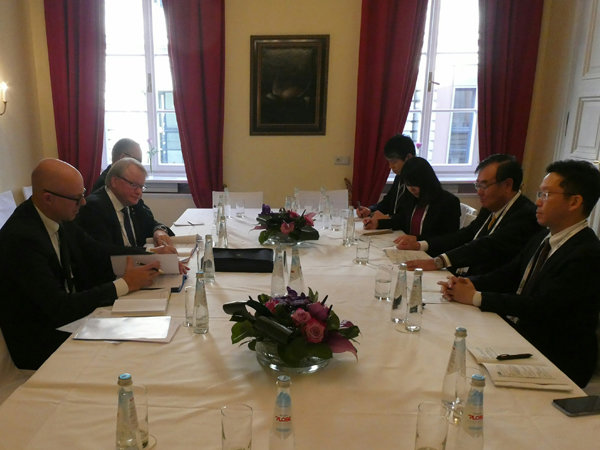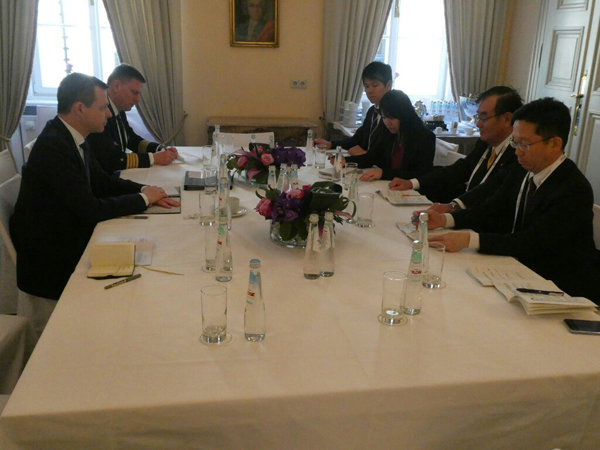 (Informal talks)