Academic and Training Policy
NDA's curriculum is designed to broaden cadets' worldview, to think analytically and critically, and develop their matured character as responsible citizens.
The cadets' academic education and training, along with extracurricular activities and the discipline of military character in daily life, are intended to create the spirit, character and leadership they need to fulfill their duties as officers of JSDF.
The academy's educational curriculum of liberal arts and general education, science and engineering, and humanities and social sciences conforms to the Ministry of Education's and Science's University Chartering Standards. This curriculum offers cadets the same wide range of courses available to civilian university students.
The cadets' military training is limited to the basic training required by JSDF.
All cadets are encouraged to participate in physical-strength training and sports.Integrated education at NDA is expected to be a good basis for the integrated opertions of the three services.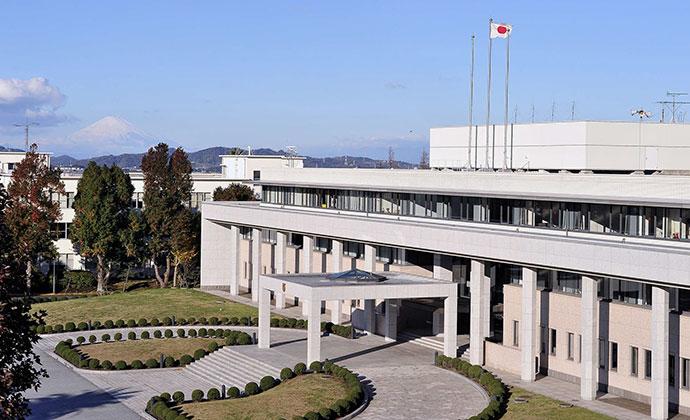 View from the Main Gate