Campus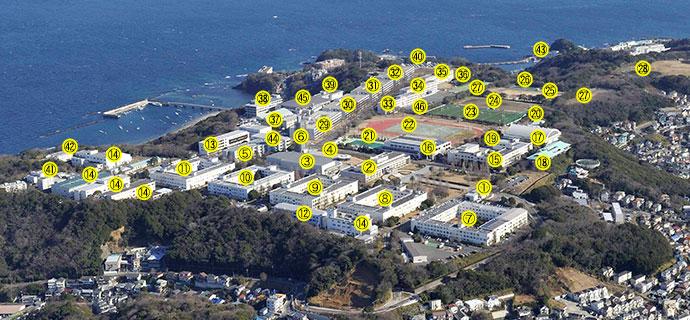 (Aerial photograph of the Campus)
NDA consists of more than 30 buildings that are situated on Obaradai, a plateau 85 meters (278 feet) above sea level. Its grounds cover an area of 650,000 square meters (160 acres).
The campus overlooks the scenic green hills of the Boso Peninsula, Tokyo Bay, and Mount Fuji.
At the foot of Obaradai is a beautiful harbor where boats for training and recreation are anchored.