Organization
Education Division
Organization
Education division consists of education management section, education affairs section, 1st instructors office, 2nd instructors office and research office.
Functions
1. make plans for education, training and research
2. implement education, training and research
3. manage necessary records and statistics for education, training and research
Education Principles
1. foster creativity through flexible and logical thinking
2. create Joint Spirit
3. conduct effective education by organizing and integrating lectures, study tours and research
Educational System
Our current joint educational structure took place with the JSDFfs transition to a joint operational system in March 2006.
We offer such courses as gJoint Advanced Courseh twice a year, gJoint Intensive Courseh prior to the enrollment in the National Institute for Defense Studies, gSpecial Courseh for MG/RADM or below, gJoint Education Program (Senior Officers Course)h twice a year, and gJoint Education Program (Command and Staff Course).h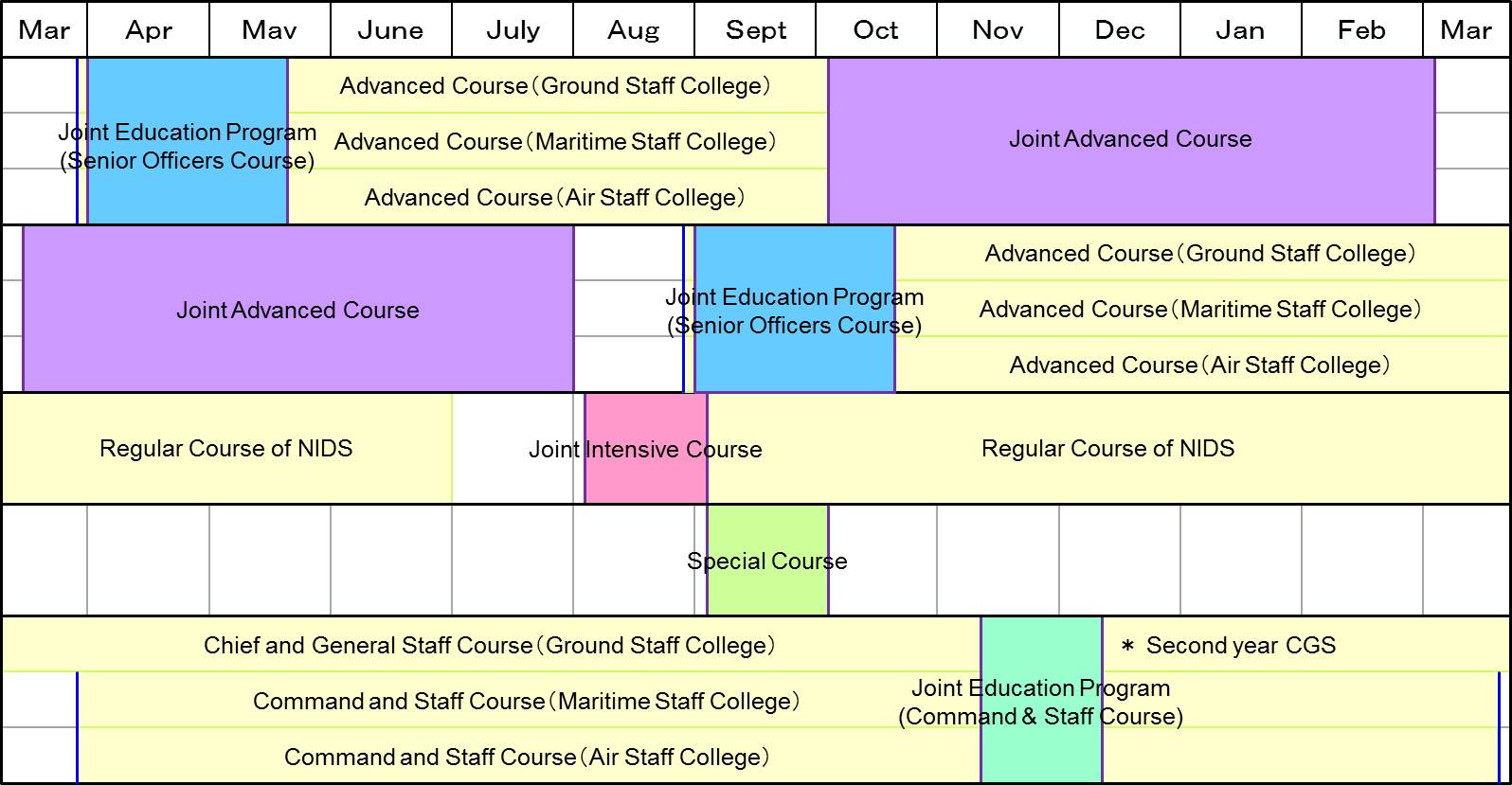 Course Summary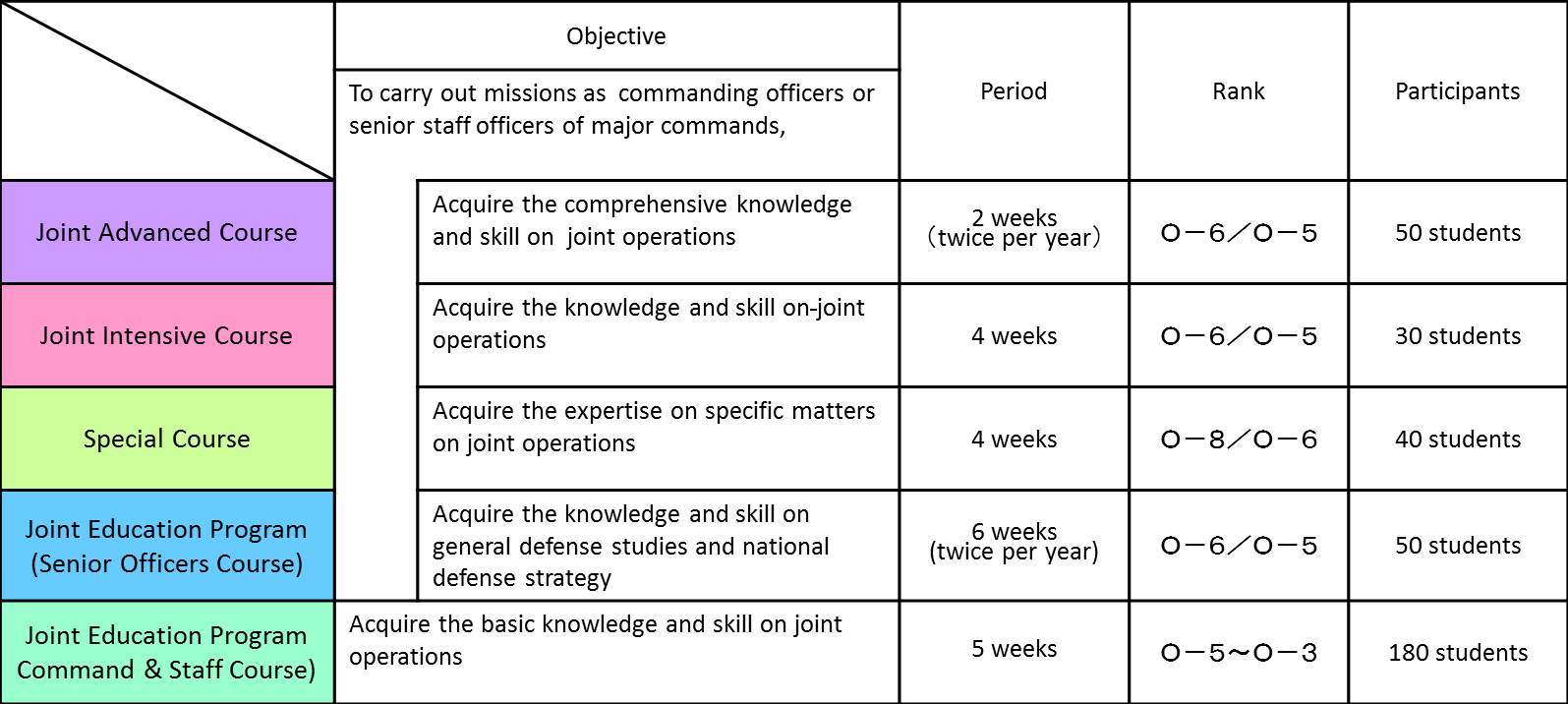 Joint Advanced Course Curriculum
Joint Advanced Course is the main training course , which consists of three education pillars; group study, field trips, and lectures.