Topics
October 16, 2015
Completion of the FY 2015 Second-Term Joint Education Program
On October 16th, the Senior Officers Course of the FY 2015 Second-Term Joint Education Program was completed.
The course is, prior to the enrollment in an advanced course at each service Staff College, to educate on defense laws, both domestic and foreign situations, military situation and strategy in foreign countries, all of which are required for the JSDF officers regardless of service. Beginning from August 28th, the course accepted 18 ground, 14 maritime and 14 air officer students with the rank of either Col/CAPT or Lt Col/CDR. Distinguished professors, Division Directors from the concerned government agencies, and Division Heads/Chiefs/Directors/ from each service Staff Office were invited as guest lecturers.
The graduates will soon commence another course at each Staff College, which is more service-focused, and be expected to return to the Joint Staff College to enroll the Joint Advanced Course, beginning in next March.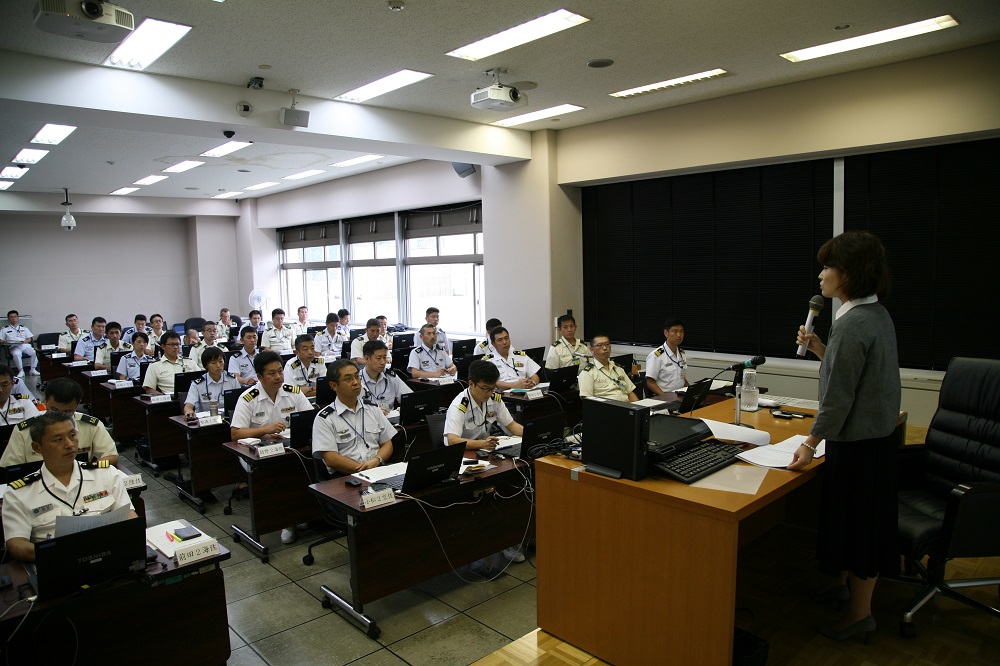 Guest Lecturer