Study Tours(overseas)
Student officers learn international strategic environment and enhance the relationships with neighboring and related countries through overseas study tours.
On study tours, they visit headquarters of major military commands, military bases, and staff colleges or defense universities.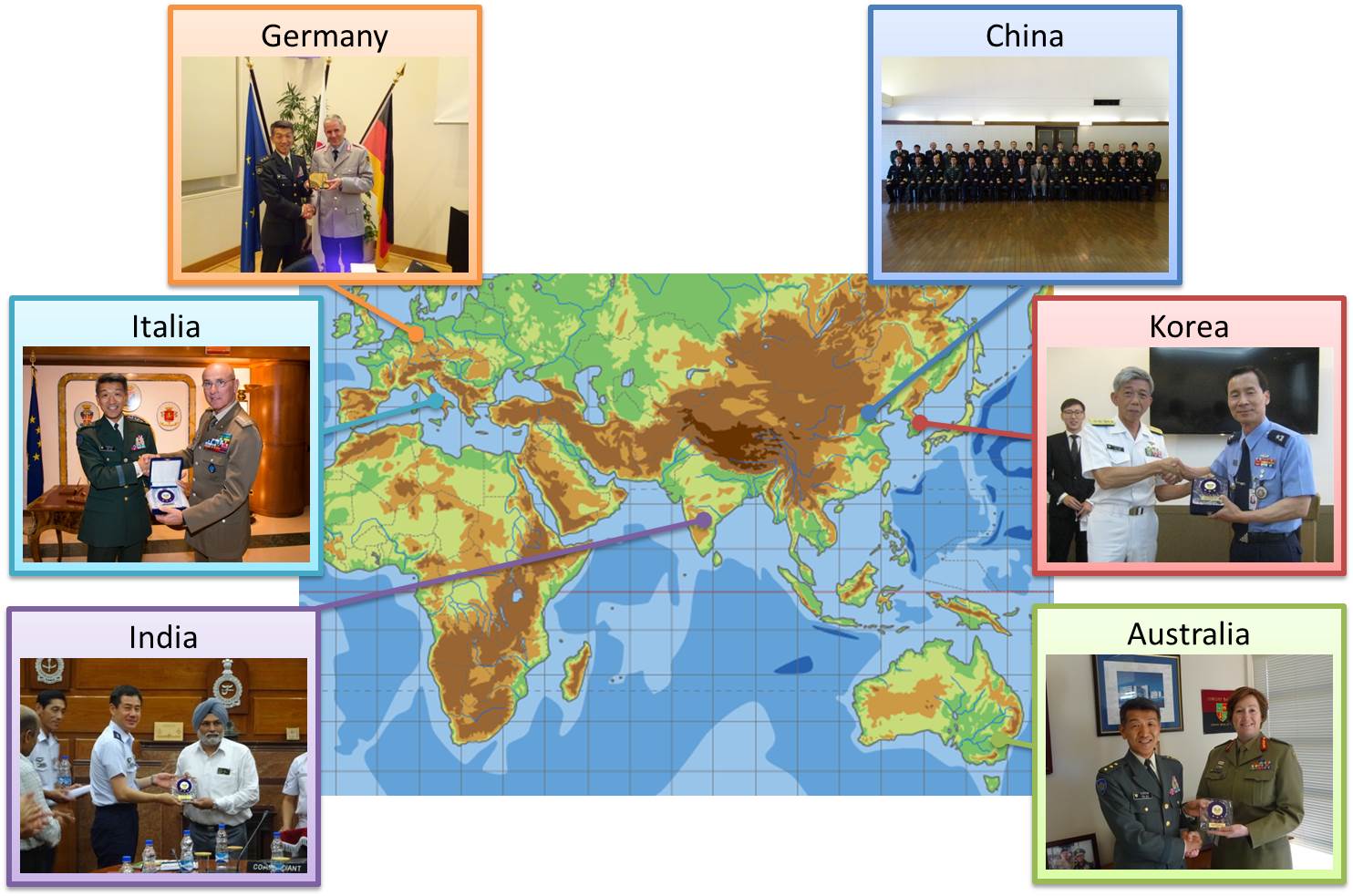 Latest study tours
Field Study to Italy
The Delegation Group A of the 17th Joint Advanced Course headed by Commandant LTG Takahashi visited Italy for an overseas filed study from the 2nd to the 7th of November 2014.
It was the first visit to Italy for the Joint Staff College, but the delegation could understand through extensive briefings and Q&A sessions about the Italyfs commitment to national defense, in particular, the realities of how its joint operational system functions when dispatching to NATO and EU as well as implementing joint strategy.
| | |
| --- | --- |
| | |
| Gift exchange at Joint Operations HQs | Briefing at Centre for Defense Higher Studies |
| | |
| Briefing at National Armaments Directorate | Opinion exchange at Italian Army |
| | |
| Briefing at Italian Navy | Group photo at Italian Air Force |
Field Studies to Republic of Korea and China
The Delegation Group B of the 17th Joint Advanced Course headed by Vice Commandant RADM Akashi visited the Republic of Korea and the Peoplefs of Republic of China for overseas field studies from the 9th to the 14th of November 2014.
We could deepen our understanding about the current states of both countries through various briefings and Q&A sessions as well as the visit to military-historic sites.
Gift exchange at Korean National Defense University

Opinion exchange at Korean National Defense University

Gift exchange in U.S. Forces Korea HQs

Opinion exchange in U.S. Forces Korea HQs

Visit to the Korean DMZ

Visit to the Odu Mountain Unification Observatory

Address by the Ambassador in China

Opinion Exchange at the Ambassadorfs Residence in China

Group Photo at the Ambassadorfs Residence in China