Greeting from the Commandant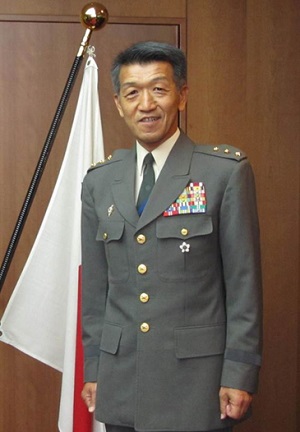 Days gradually go around with the season of autumn. I hope this finds every one of you are doing well.
As time flies, two months have passed since I assumed the Commandant of Joint Staff College.
I have a strong impression that these two months were ghectich but gextremely productiveh as we worked hard in providing the most curriculums of the year, including the Joint Intensive Course, the Special Course, the Basic Course of our Japan Peacekeeping Training and Research Center, and etc. All these updates are available in this website.

@In the meantime, I could have many opportunities to communicate in person with my students on the occasions of some field study tours and their research presentations. It is highly rewarding for me as Commandant to see such hopeful students with full of aspiration and a spirit of inquiry.

@I could also receive during the field study tours for the Special Course the heartfelt supports and the voices of considerable expectations toward our joint service education.

@And on October 6th, the Joint Advanced Course has begun. While we are listening to various voices, we will continue to make every effort to further develop significant and highly potential officers of Japan Self-Defense Forces.

@The Joint Staff College is determined to keep fostering senior commanding and staff officers, who have gbroad perspective,h gscientific and logical way of thinking,h and gadmirable personality.h So, I would like to ask every one of you for your continuous guidance and encouragement for us.


The time now marks the seasonal change. I pray for your further sound health.

Lieutenant General Katsuo Takahashi
The 44th Commandant, Joint Staff College
Ministry of Defense