Aerial Systems Development Division
Reseach and Development Programs
New Utility Helicopter
The New Utility Helicopter is an aircraft which is currently under development as the JGSDF UH-1J replacement, to take over various missions including disaster relief operation. ATLA is conducting test flight mainly at JGSDF Camp AKENO.
New Patrol Helicopter (Ability Improvement Type)
It is necessary to ensure the superiority of anti-submarine operation in the sea area surrounding Japan including the shallow sea area and to respond appropriately to various situations surrounding Japan in recent years such as anti-piracy operations. ATLA is developing new patrol helicopter that have given capable for such situations.
Advanced Integrated Sensor System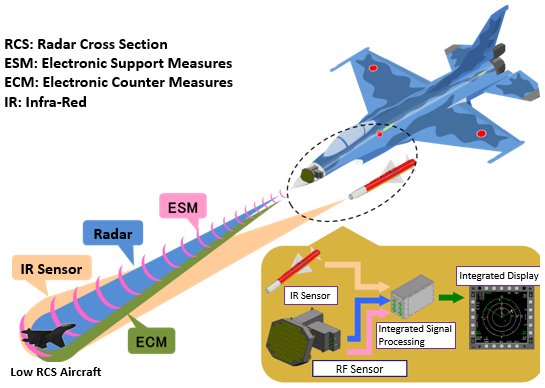 Advanced Integrated Sensor System
This program conducts the research on the Advanced Integrated Sensor System of a fighter aircraft, which enables to detect and cope with low RCS aircraft using Radar, ESM, ECM and IR functions of RF and IR sensors.
Future Missile Warning Technology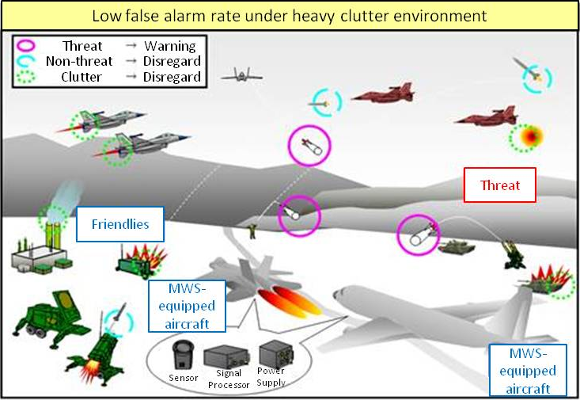 ATLA is conducting the research on the missile warning system using infrared radiation to be mounted on various aircraft that will enable the detection of new threats, such as reduced-smoke missiles.
Research And Development Programs Conducted
Advanced Technology Demonstrator
This is an experimental aircraft that was integrated with advanced technologies such as stealthy airframe shape and integrated flight-propulsion control expected to be applied to future fighters, and verified the technologies and their effectiveness through flight tests.
C-2 Transport Aircraft
As the successor to C-1, C-2 Transport Aircraft is developed for airlift mission in international peace cooperation activities by the Japan Air Self-Defense Force as well as for securing capabilities for rapid deployment and response to various situations, disasters and all that.
P-1 Maritime Patrol Aircraft
P-1, the replacement of the JMSDF P-3C maritime patrol aircraft, contributes the wide area continuous surveillance and patrol in the surrounding ocean area of our country.