Organization of Cadet Corps
The Cadet Corps teaches cadets to live in discipline and cooperate with others to carry out routine duties efficiently and to learn self-control. The Cadet Corps is composed of four battalions.
Each battalion has four companies; and each company has three platoons.
They are led by cadet officers chosen from the senior class under the guidance of regular officers of the three Self-Defense services.
The cadet officers perform their duties of about four months.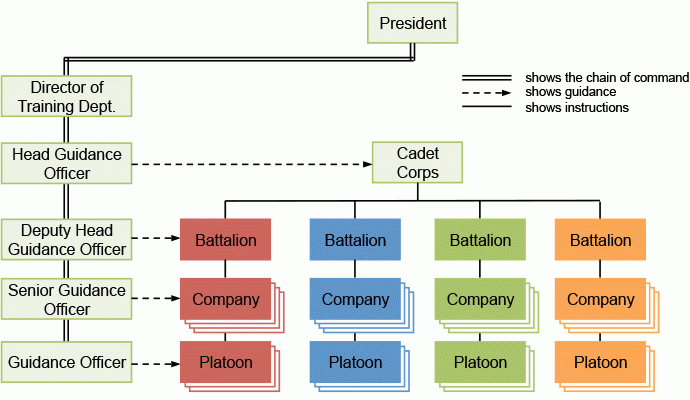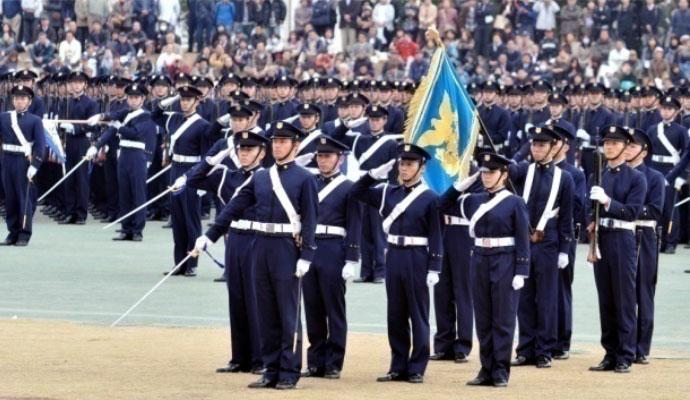 Cadet Corps in Formation