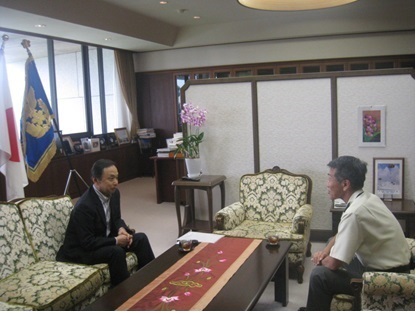 On September 25th, Commandant Takahashi paid a courtesy visit to President Kokubun of the National Defense Academy of Japan.
@During the familiar talk, they could share the recognition that it is necessary for both schools to further cooperate as they play a primary role in educating Self-Defense Force commanding and staff officers from the joint perspective.
@Despite his busy schedule, President Kokubun will kindly visit and speak to the students of the 17th Joint Advanced Course, faculty and staff on October 21st at the Joint Staff College.
@The update will be coming soon.