【About the Physical Training School】
Missions of the Physical Training School
In 1961, the Physical Training School was established at Camp Asaka, Japan Self-Defense Forces. It is aimed at developing physical training instructors for the troops, producing the world-class athletes and conducting research into the physical training. The Physical Training School, it is also known as `PTS`, marked 60 years in 2020.
 11 summer sporting event sections are established in Camp Asaka, two winter sporting event sections are located in Camp Makomanai. We are nurturing physical training instructors, martial arts and combative instructors for the Ground, Maritime, and Air Self-Defense Forces.

【About sporting events at PTS】
 We have 13 Olympic sporting event sections and nurture athletes who aim to win the medals at the Olympic games.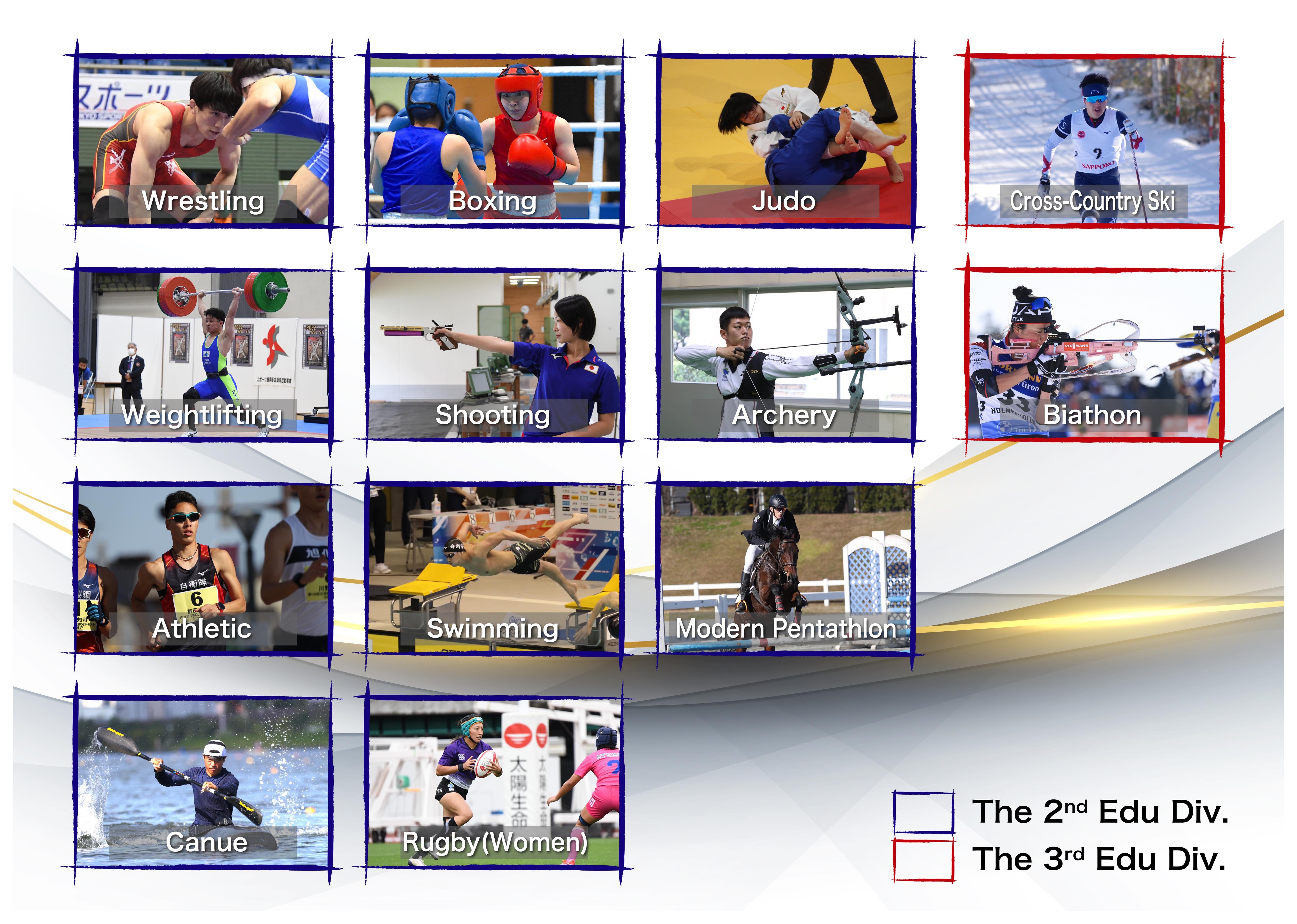 【The practice environment at PTS】
 We have a wide variety of training facilities such as a general training room, two indoor wimming pools, shooting range, a hypoxic chamber, a treatment room, etc. Our athletes can enjoy the tremendous advantages from Self-Defense Forces of scale. There are Self-Defense Force Hospitals nearby. Our athletes can receive high standards of medical care.