Electronic Systems Research Center
Outline
The Electronic Systems Research Center conducts the research on future information, communication, radar and infrared technology.
Information and Communication Research Division
Research, Test and Evaluation on communication component technology, computer component technology, and information security, information processing, communication network, ESM,ECM and ECCM technology.
Sensors Research Division
Research, Test and Evaluation on sensing technologies in Electro-Magnetic Spectrum domain, and their system integration.
Electronic Warfare Research Division
Research, Test and Evaluation on technologies such as ECM, ECCM, EOCM, Electric attack by using high power laser and microwave, and their system integration technology.
Iioka Branch
Atmospheric transmission, reflection and radiation from targets as well as electromagnetic environment concerning radio waves.
Research
Radar-IR Combined Sensor System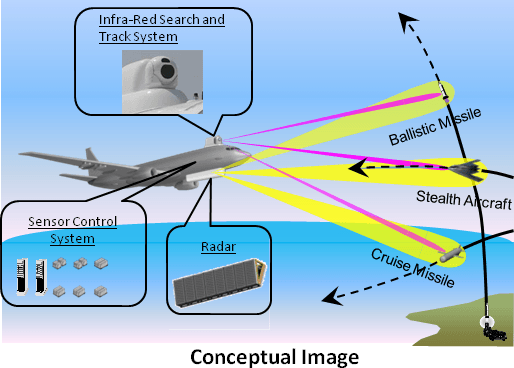 Radar-IR Combined Sensor program is an experimental project to examine the performance enhancement of a radar-IR combined sensor system, which is suitable for detecting difficult-to-find targets, i.e. stealth aircrafts, cruise missiles, and ballistic missiles at long range. We plan to utilize the IR sensor system technology obtained through former project, AIRBOSS.
Adaptive Millimeter Wave Network Terminal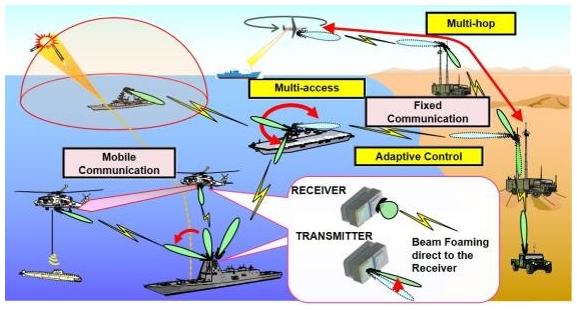 The adaptive millimeter wave network terminal establish high speed mobile communications required in recent NCW. The millimeter wave active phased array antenna with GaN high power amplifier and adaptive communication Algorithm can realize multi-access, multi-hop network.
High Power Laser System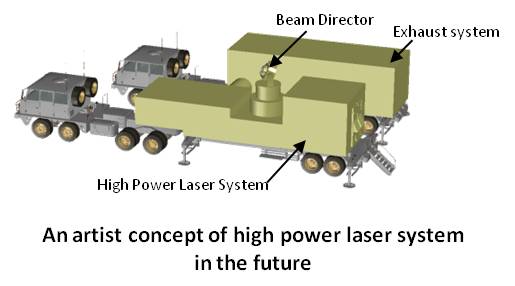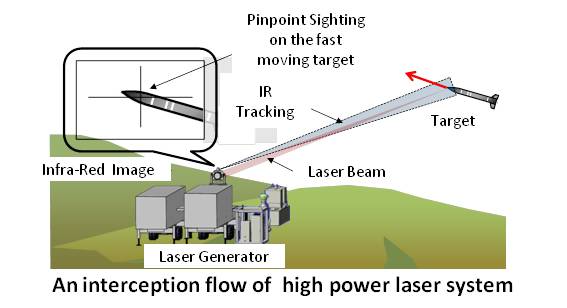 The high power laser system provides ships and important assets on the ground with point- and/or short range defense capabilities against various missiles, rockets, UAVs, and so forth. The research prototype system includes a powerful chemical oxygen iodine laser and a beam director operating cooperatively with a pointer/tracker, dwelling the beam energy on a moving target.
Research on Next-Generation Air Defense Radar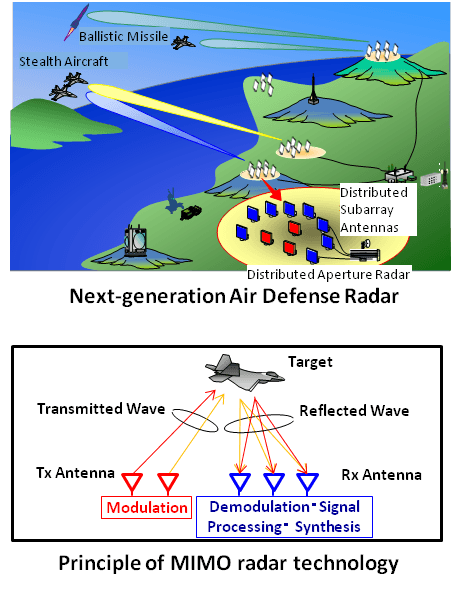 Next-generation Ground based Air Defense Radar will have to have long range surveillance capability against stealthy targets at acceptable cost. To satisfy both needs (cost and performance), we are doing research on distributed aperture phased array system based on MIMO radar technology, which consists of several relatively small-scale subarrays.
Research on Evaluation Technology of RCS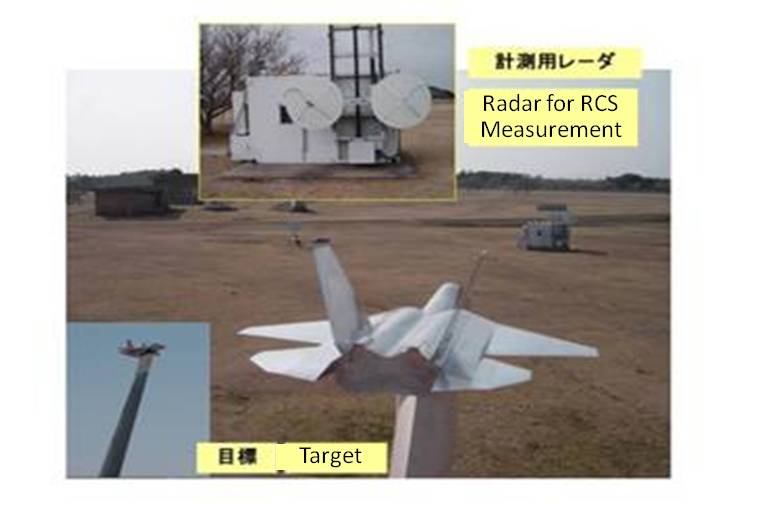 RCS evaluation technology has been crucial in research and development of weapon systems, such as fighter plane, naval ship and combat vehicle. In this research, we will produce RCS measurement system and RCS simulator to establish evaluation method of stealth characteristics of weapon system. This technology enables us to estimate RCS of various military equipments.