Home >
About us >
SDF CMC
SDF CMC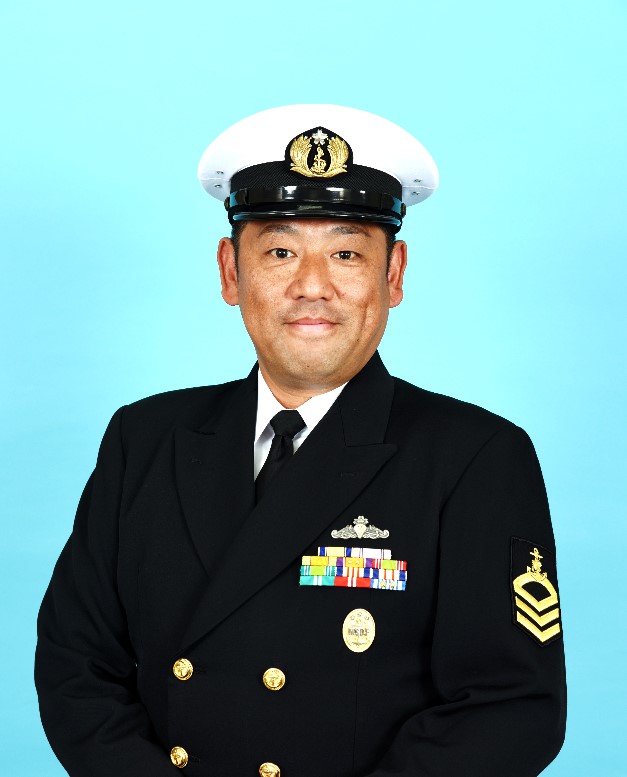 Command Master Chief
Fleet Master Chief, Self-Defense Fleet
Name : AOYAMA Yoshihiro
Enlistment : 1985, Yokosuka
Birth : May, 1969, in Tokyo Prefecture
Specialty : Avionics(Air Crew)
Welcome to the web site of the Self-Defense Fleet.
I, SDF Fleet Master Chief Yoshihiro Aoyama, would like to convey my heartfelt greetings to you on behalf of the members of the Self-Defense Fleet.
I was promoted to this position, 7th SDF Fleet Master Chief on December 30, 2018, off course with honor.
The Self-Defense Fleet is the largest frontline of the Japan Maritime Self-Defense Force, and her main duty is ensuring security of Japan and the sea lanes of communication.
Every day, we train and maintain our operability and flexibility for various situations with the assets such as destroyers, minesweepers, fixed-wing aircraft, helicopters and submarines in order to complete her duty.
You can see us, anyplace in the Pacific and the Indian Ocean, the Sea of Japan, any time, 24hours a day, 365 days a year.
As you know, you can see our hands on destroyers and supplier all of a sweat in the Replenishment Support Activities in the Arabian Sea, our international counter-terrorism cooperation. You can see our hands and crews on destroyers and aircrafts scouting pirates off Somalia, for the lives and the properties of the people of Japan.
Closing my message I would like to say;
It is your warm support that our best energy to complete these challenging duties is.
It is your sincere words that we lean on in these honorable missions.
Thank you.
Assignments