2018
Training, Evaluation, Research and Development Command (TERCOM) activation ceremony
 The JGSDF Training, Evaluation, Research and Development Command (TERCOM) activation ceremony was held at Camp Meguro on Saturday March 31st, 2018, under the command of Lieutenant General Kaname Iwaya.
 The TERCOM was newly established to control each Military Occupational Specialty Schools and to create a JGSDF that is truly effective in combat by further strengthening the spiral effect that reflects the training results to whole JGSDF education, training and research.
 With the activation of TERDC, the JGSDF will gather the results from various training programs, establish new combat methods, and disseminate those among the various units and schools, while also providing evaluation support for training programs and improving the capabilities of individual JGSDF members and the overall organization.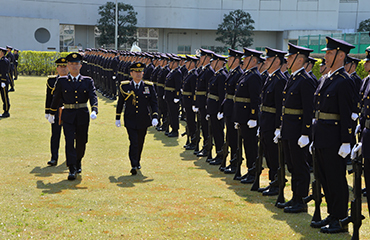 Guaed of Honor presented to Chief of Staff,JGSDF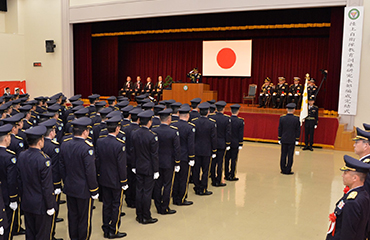 Activation Report